Saturday, May 24, 2014 - 15:08
This is a very nice question because I have written about dating, but never talked about where to meet the right person. If you ask me as a friend if it really works. The answer would be "Yes, but it depends on who are the people involved". 
Looking back in the past few years, online dating seems like something that could never happen, people only meet at a party, a conference or when on a trip. You don't just hold a smartphone or a computer and say you have seen who you love and what to marry online. You go out there and find he/she.
But just like everything else,we have passed through changes, we have different website that now allows for people to meet and share their feelings to see what works out. Also some websites are dedicated to finding your match. Some online dating website includes : Match.com, okcupid.com, pof.com, datehookup.com and a lot more online.
So the question of if it really works is a 2 sides coin, but I agree to it works. I came across a couple on their honeymoon last night, and I was happy when she told me they had met on a dating site,they started chatting everyday on facebook. Then they started talking on phone before they finally met, and the rest is history.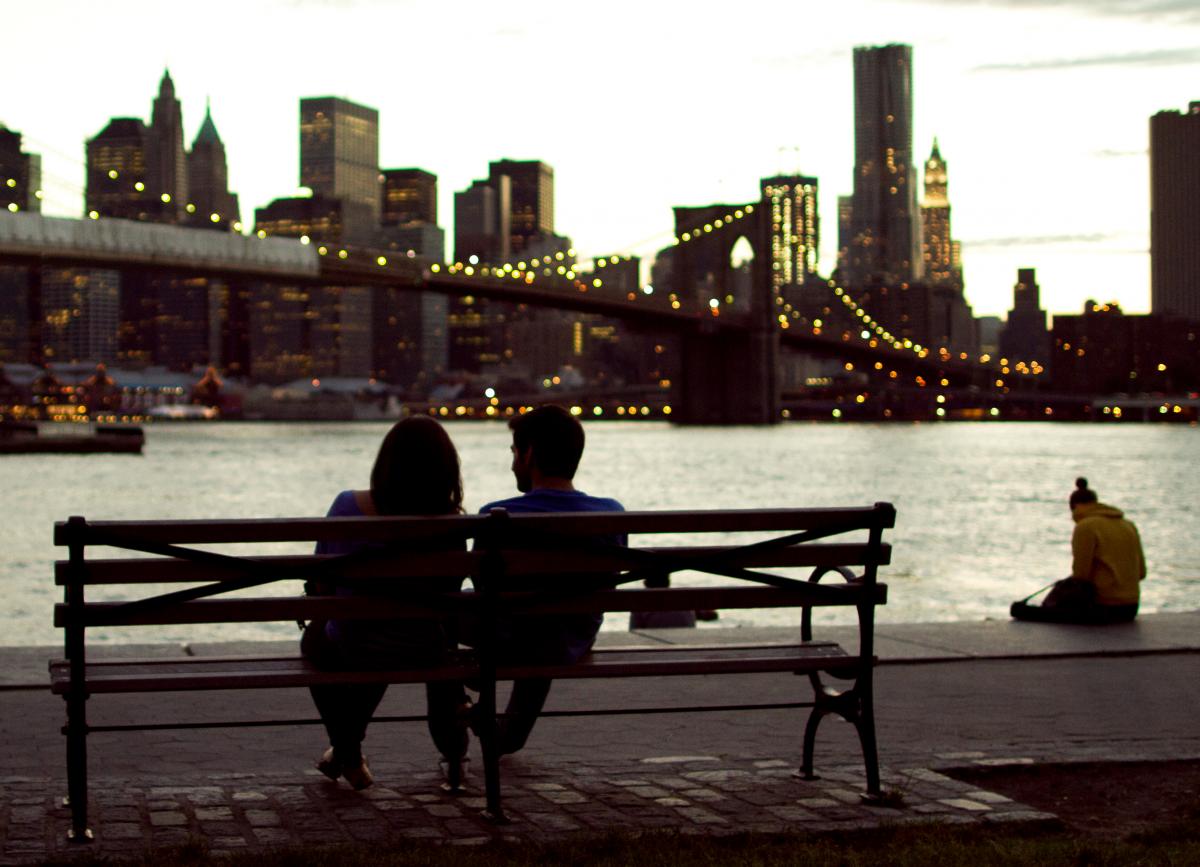 Aside from the dating sites mentioned above, online dating can also work on social media sites like Facebook, twitter and others. Though it might be slow at first because you are only friends and don't want it to be more than that until you realized that you want to be more than friends.
        How do you make it work for you?
Online dating can work in different ways, sometimes the boy might ask the lady out on a drink after meeting online or the curious lady might ask first. To make it work, both parties must be ready to participate in it. A lot of marriages nowadays or lovers met via social media. Most of the people that met online don't like sharing their secret because they are shy of what people might think of them, especially non-western countries that have high regards to tradition. My friend told me it was a secret and would like to remain secret that they had met online and won't like her friends to know, since I am a friend of friends...so I gave her my words and she went into details.
Online dating is real, you need to give it a trial if you are single
              How not to fall a victim. (Online Dating Tips)
Online dating is real, Yes. But we have some bad people online as well, sociopath or psychopath that is just preying on innocent people. They have the best lines to get a lady. . You need to avoid such people. If your heart is not too clear on a particular individual, let it go and keep your eyes out. I can't start telling you horrible stories of people that have lost their lives trying to meet someone they met online. So don't rush into anything. Just be slow and steady and see how it goes. 
Sometimes you meet people and your heart just  "click" with theirs and you feel like, This is the man or this is the lady. If your mind is not clicking after 6 different chat period, and you still doubting their person, then don't let them get to you
   Why people are afraid of online dating
The  answer to this is Security.  A lot of people are not in any online dating program because of security issues. They believe they are meeting the worst person and don't want to be involved in such. Another reason why people don't like it is because "Trust" . Dating someone online is a big decision . You don't know them except what they are telling you. You don't have the references of people around to trust them enough. But I can assure you that gaining someone trust is not the nursery song "A B C". It is somewhat difficult, but gradually when you meet and talk more about issues. You will be fine. 
If security is your problem, then you should be careful as well, don't visit your new buddy at his house or friend's place. You both should choose a place that befits you and it is in the public view.
Security is a big issue when dating someone online, because you don't know them so well or their criminal background. I have read different stories of people that are murdered after meeting with their online friends.
   How to be safe online
Don't be fast in revealing all your life a first meeting online with someone : This is common among a lot of people as you see them writing things they have done in the past or that can hurt them in the future if the person they are talking to is not a real person. Sometimes online, you feel relaxed sharing a story with someone, make sure you are doing it with the right kind of person. Don't tell them a lot at first even when they have said way too much to you as well. If you met them on a social network where you have used an alias, just let them know, that is your name. When things works out fine, give them your real name and why you need to protect yourself.
Don't Meet in secret: Don't meet your new buddy in a secret place. Make sure you are meeting in a place where you have people coming and going. Don't meet them in their hotels, doing that already said who you are. If their life depends on both of you meeting at the hotel or public place, please don't go still. I can't start by writing people that have gone to meet someone they met online and never made it back home.
I don't want to sound too harsh with this post, but if your online lover is from Africa, i will advise you not to go see them. Let them come over to meet you in your country since its safer and they should pay their ticket themselves. Paying for your lover to be indicates he is a pest and will only milk you out financially.
Online dating works 100% if you meet the right person. In fact, it is the sweetest relationship if you have the right person...been there done that...Opinions and questions are welcome via comments.
Also listen to Backstreet boyz track :As Long As You Love Me ....It is an indication that we can date different people, race and color should not be a problem when we meet someone we love as long as we are in true love...listen below.
Patrick Wright for Doy News.
Have you tried dating someone online before? share your good and bad story with us via comment