Tuesday, January 2, 2018 - 11:33
Activist and Pastor of Latter Rain Assembly, Pastor Tunde Bakare have revealed to his congregation during the New Year church service that he would be running for the Presidency seat of the country. 
The pastor while speaking to his congregation in Lagos, Nigeria during the "12 revelations of the year 2018" told his church members that God in his recent encounter had said that he should not abandon his political career. Though he had told him to run for the presidency of the country, God did not reveal the appointed time to run for the position.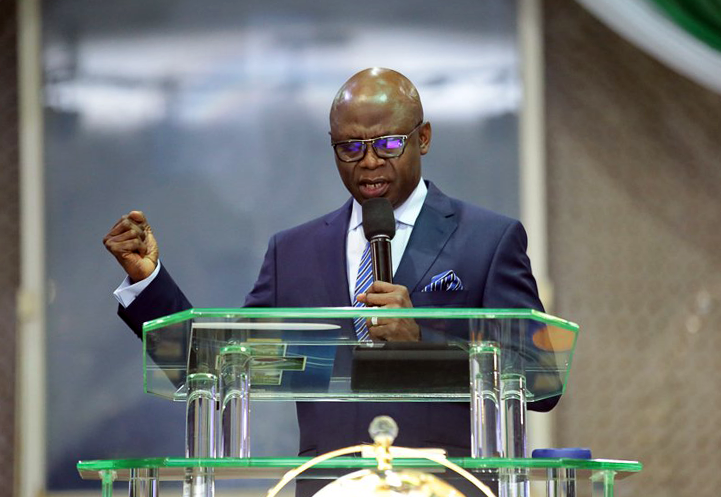 Speaking about the revelation, Pastor Tunde Bakare said;
This twelfth one is a difficult one for me. It may draw excitement or condemnation. I have tried my best to keep it (to myself) but the Holy Spirit will not allow me to do so. In my study around 4 a.m. on Sunday morning, God told me 'you cannot bring your political career to a close; there is still more to do. Run for the presidency. I will do it at the appointed time.
Joseph (in the Bible) did not contest an election; yet, he became the prime minister of Egypt. Why must I worry myself about where to get the resources for the task? Your own duty in this assignment is to pray along with me. When it is the appointed time, He (God) will do it. When He tells me the time, you will hear about it.
Pastor Tunde Bakare is an outspoken religious leader who run was the running mate of the current President Muhammadu Buhari in 2011 under the Congress for Progressive Change. He was also outspoken against the presidency of the former President Goodluck Jonathan and was one of the outspoken figures in the #OccupyNigeria, one of the country's largest protests against fuel subsidy and a weak economy.
Tunde Bakare is receiving criticism from Nigerians after he went silent and not active against the current Nigerian government many has seen as weak on the economy and other sectors. The Pastor has not said much like he did against past government or join any rally.
Other notable Nigerians include the prolific writer, Wole Soyinka.