Friday, October 14, 2016 - 13:17
A Twitter user is adding humour to his photoshopping skills by giving internet users free editing of their photos, but doing it with humour. The twitter user @fjamie013 help people edit their photos, but also add humour to it. 
See some of James's photo edit...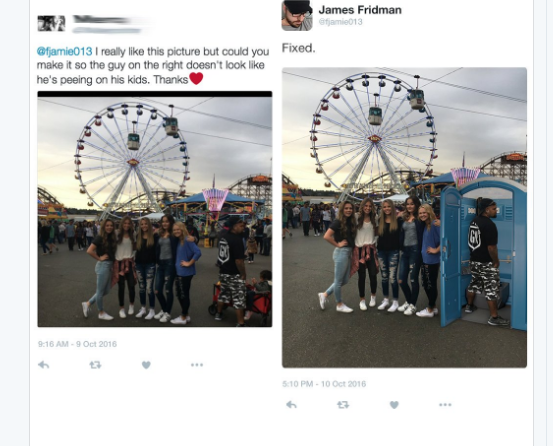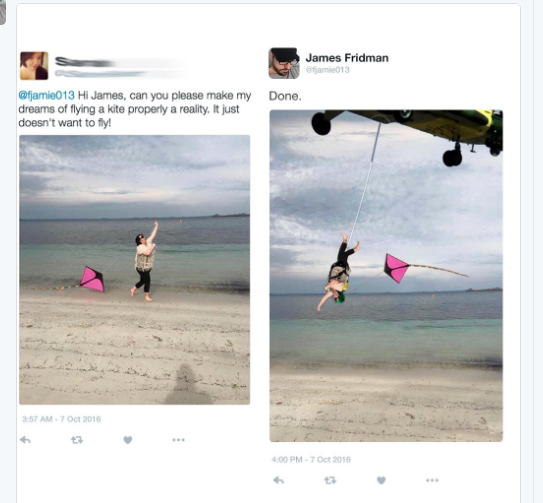 James turns to a good confidence builder here by advising this young lady to stick to herself, and she would be accepted.