Saturday, October 1, 2016 - 20:08
Today is another independence day in Nigeria, and this means that Nigeria is now 56 years old as an independent nation, away from its British masters. 
Since her independence, Nigeria as a nation has only come in contact with a government that keeps promising her good water, 24/7 stable electricity, Free medical or good hospitals, good road network and better transportation services and less corruption.
These and many more of those promises President Buhari and his party, APC, promised Nigerians home and abroad. I was excited of these promises, and was happy to get rid of Goodluck Jonathan, who was at that time seems like a place holder in the highest office of the country.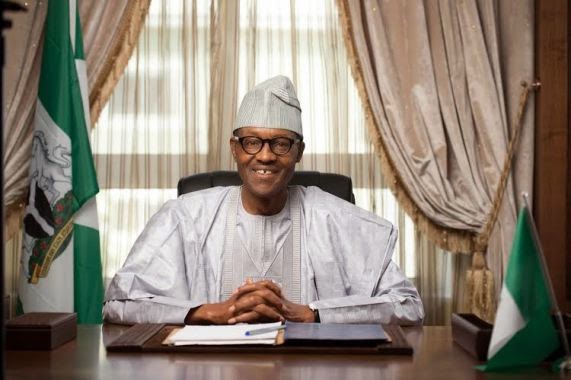 I am now personally happy to see Buhari rule this country because if he had failed again, a lot of Nigerians would have believed that [him] presiding over the nation would make it better. At least it is now looking like we as Nigerians are still in the same boat just as we were with Jonathan.
I was furious when I saw the headline of Muhammadu Buhari saying he would continue to blame the past administration for the current economic disarray, he added;
I am going to bore you with what we met. I know that I am being accused in the papers of passing the buck, but passing the buck is sometimes absolutely necessary to remind people who take things for granted.
When we came in, I screamed to high heavens because I had promised a lot while seeking votes.
I asked, where is the saving? There was no saving. There was no infrastructure, power, rails, roads, there was none. What did we spend the money on? I was told (on) buying food and petrol.
Where were the billions going? We conducted a study and found out that the oil marketers were committing fraud on at least one-third of what they were importing, which was about 25 per cent of our foreign exchange.
The youth must watch our elite, especially with the condition in which we have found ourselves. It is unpatriotic for anybody to pretend that economically we have no problem..
I have bored you with this long explanation because there are things that could be hidden from you by those that have mismanaged the country in the last 16, 17 years. 
There was no infrastructure, power, rails, roads, there was none:  I think we have heard this from your special adviser on media and publicity, Femi Adesina and Lai Mohammed. We are no longer interested to hear about it anymore, it makes an old man sounds like a whining baby. 
If you had told us you are going to be in government to whine and talk about the past administration, I would not have canvass votes for you or support your nomination, but you failed many times in getting to that position, and this time we believed you would do a great job,but it seems you are living in your own reality, and your people are telling you that you are doing a great job.
The truth is Nigerians are not after some silence policy, at this time in our democracy, we are into what we can feel and touch, we don't want abstract promises. If your government is doing or investing in anything that will change our lives in a year or two, update us and tell Femi and Lai to stop saying we will appreciate your government in 2-3 years. The truth is that if this government does not deliver promises in few years, look at Goodluck Jonathan.
I started loosing my trust in your campaign gradually when I started seeing Nepotism in your administration, but I don't care about it, as long as Nigerians are getting dividends of democracy, then its all good.
As an avid supporter and someone that supported your campaign, I believe that you should address while we still have incompetent people like Solomon Dalung, Minister of Youths and Sports in the office. That dude is a national disgrace to a country like Nigeria that loves and favours sport. 
Why did Mikel Obi have to pay for our boys in Rio Brazil? He does not know between U.S. and Nigeria. How did you make this guy our minister? Is this a return favour for his past deeds to you? This is a guy with no passion in sport, and messing up the sport ministry. 
Dalung was not updated about the hiring of the new U-23 super eagles coach, probably the NFF sees that he is a joke. 
Why don't you address the recent 91 illegal hired people in Central Banks of Nigeria? Evidence was released, and names was shown on how you and officials directed the CBN to hire close relatives into the CBN,probably why we have the Naira falling down, because we hired frauds, people that have no idea about money management.
It is a joy to always see Kenya developing quietly its own aviation industry, and no doubt, it is a great source of revenue for the Kenya government. Every time I am at any airport and see it, I am always glad, then I snapped like, "Ohh, it is Kenya airline and not Nigeria"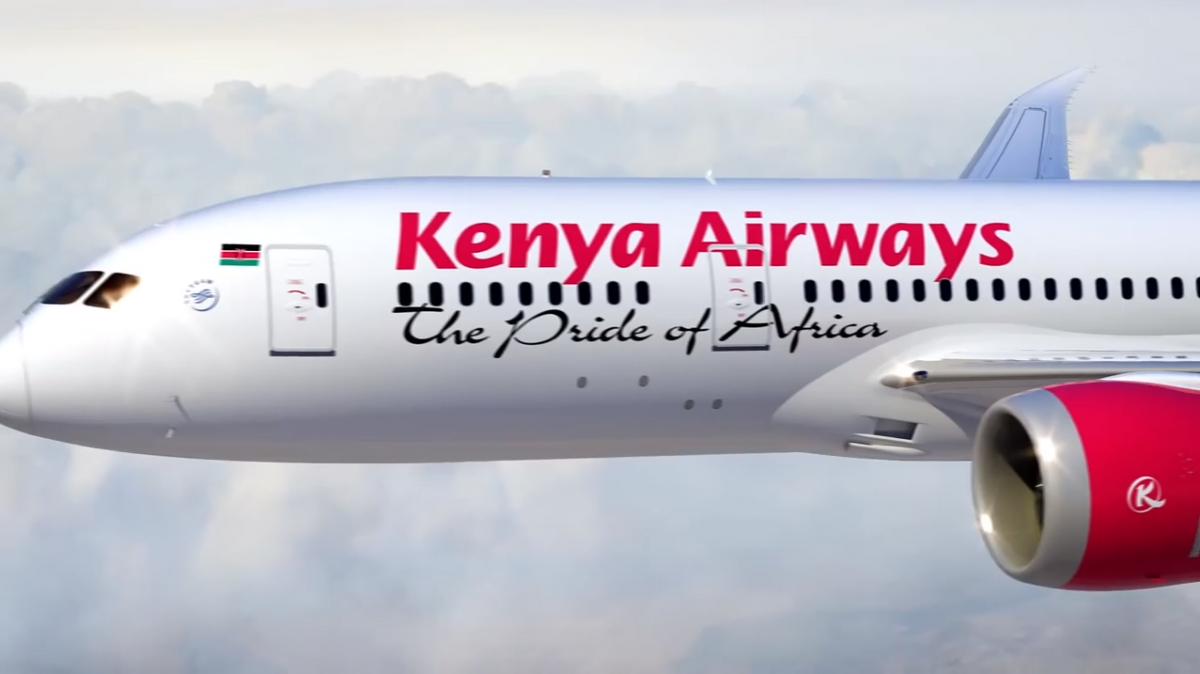 We have more than 10 aircraft with only your government, and It is not clear why you need 10 aircraft at your disposal, and Nigerians have to use ladders and try to catch a flight every time in Nigeria. Airlines in Nigeria treat their passengers with disrespect. They will sell tickets and tell passengers that the plane is full and people cannot get on, and nobody is talking.
Most countries aside from the G8 members all uses commercial flights that are always made for personal use when they are about to travel. Some countries have 2 planes for official use. One for international travels and when they have entourage, and the other for domestic travels alone(probably a small one, Cesna). Goodluck Jonathan had 10, and held on to it, and you promised to sell some of it, maybe re-open Nigeria airways, but till now, nothing to show for it.
The maintenance of your planes cost tax payer 5Billion Naira, but your PR guys said it was only 2.3 Billion, and now we are joking with billions of Naira in this economy Muhammadu, I think your "change" mantle is wearing out, and if you continue with this hypocritical change mantle, you might be the second incumbent president that lost to another opposition, and am not sure PDP would have a chance, unless they are brought Obama or Justin Trudeau for that position.
Sell the damn plane, and don't talk about a committee to do that, Just put the damn thing on sales, or convert it to domestic airlines for now. 
It is a shame if after we got our democracy, taxpayers pay for medical condition of its leaders. Do we serve you, or do you serve the people? You recently went to London to check out your ear infection, and from reports, you spent around 20Million Naira to fix an ear infection. 
Aside from the 20million for the price of the infection, am sure you will not sleep under a bridge, and you won't stay in a $10 room, and also your aides will stay close to you, not to mention the expensive dishes and shopping.
The last time former Akwa Ibom governor, Goodwill Akpabio had a minor accident, he ran like a chicken to UK for treatment, the same man that built what and his cabinet called "world class" hospital. 
When will Nigeria ends its medical tourism, this is what interest Nigerians. Are we going to build a new medical centre in states or do major upgrades for our doctors and medical practitioner. You should for once start doing something and stop telling us you are working.
Nigerians now go to South Africa for treatment, Some go to India. Just last year 1 BILLION Naira was used by Nigerian to treat themselves abroad. This is no longer acceptable, and this was some of the reasons I told my parents to vote for you and friends. The last time, she said, "we did what you asked us to do ooo, seems you did not get it right this time" and I told them to be patient, until you said you will be kept blaming past government for the woes.
It all sounded to me like, "I am here to fail, and when people complains, I will tell them Jonathan is the reason."
I am not sure we will allow or pray that will be the case, because Nigerians are not Americans, Americans democracy is like sports, once your parents wear a jersey of a team, that is what you support till you pass and give the baton to your son. So they support whoever is nominated by their party, even if the person is a braggadocios idiot. In Nigeria, we vote. Once again, ask Jonathan.
In 2016, in the midst of 17% inflation, -2% GDP contraction, & over 4millions jobs lost, the president of Nigeria launches his own Photobook. Are you Kim Kardashian? Who advised you we are eager to see you in Kaftan and agbada?
Where are our looted funds? What are we doing with it? Why is Dasuki not eating with inmate tonight? Why has the EFCC turned to Chihuahua, they only bark and bark, but cannot harm or have no action in them.
I have defended you, and all that you have done since you assumed office, but don't let it get to your head. If Jonathan ruined us, and suppose to be in jail, order for his arrest, don't have a meeting with this man, and later bite him in the back. Arrest him, and let us move on
Madueke is also in London, if she truly stole from our treasury, let the UK police know throw the woman in jail. 
Nigerian youth have all turned to beggars, everybody asking for school fees online, and you are telling us you will continue to blame someone we all voted out to bring you to Aso rock. If you cannot do the job, please resign, else SHUT UP AND DO THE DAAAAAAAM JOB.
Michelle Odogwu