Wednesday, November 8, 2017 - 07:13
President Trump candidate in Virginia, Ed Gillespie did not win Virginia gubernatorial race, instead Virginians has elected Democratic governor, Ralph Northam. Ed was President Trump preferred candidates after he tweeted his support for the aspirant, and claimed he was going to be tough on crimes, gang related issues and immigration.
Though President Trump never campaigned with Northam, but even during his Asia trip, Trump tweeted his support for Ed, and urged Virginians to vote for the former chairman of the Republican National Committee.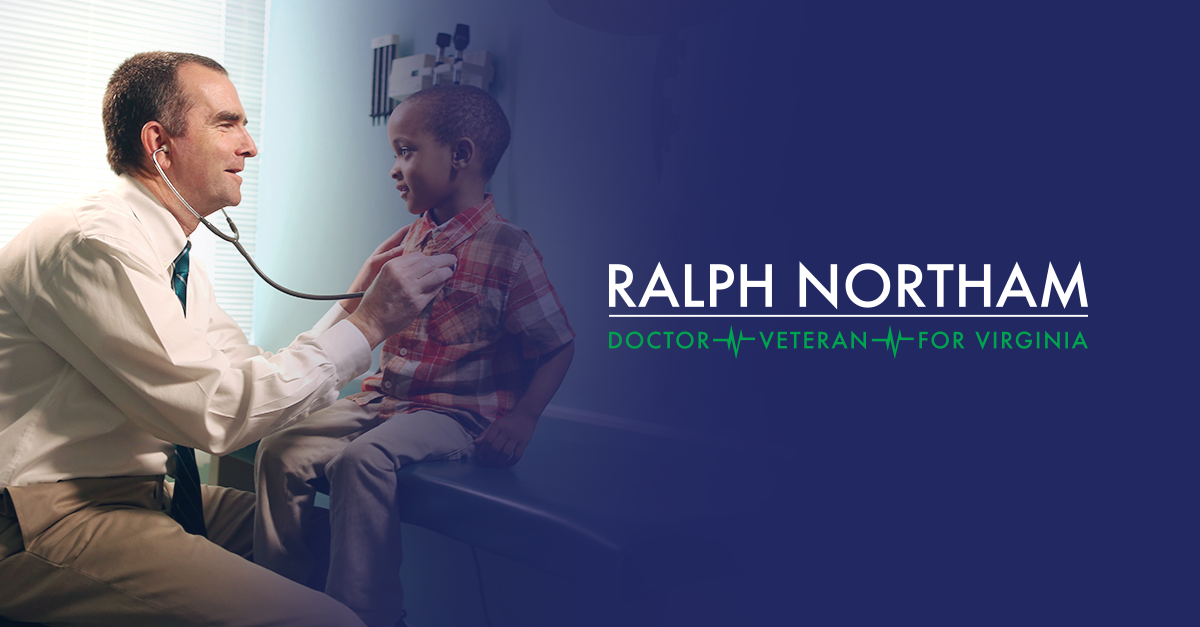 Ralph Northam campaign banner
Ed Gillespie did not win the election and President Trump quickly once again distanced himself from the candidate, tweeting "Ed Gillespie worked hard but did not embrace me or what I stand for. Don't forget, Republicans won 4 out of 4 House seats, and with the economy doing record numbers, we will continue to win, even bigger than before!"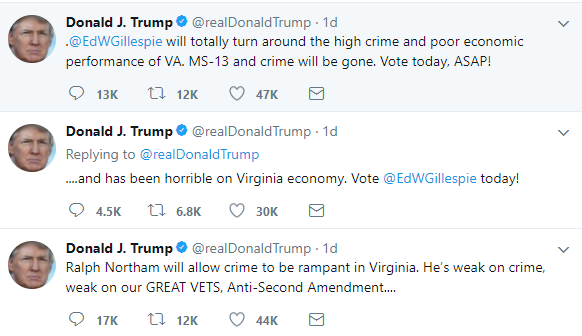 Trump tweet support for Ed before election

Donald Trump tweet after election
Democrats needed the boost of the winning after they suffered four special congressional elections earlier this year.
This is also a boost for the Democratic party who needed the grassroots movement to turn resistance against President Trump, and Hillary Clinton only won the state with just 5% point during the 2016 national elections.
New Jersey Governorship Race
Democrats also won the New Jersey governorship election, Democrat Phil Murphy will be the new New Jersey governor to succeed Chris Christie, and he won  Republican Kim Guadagno.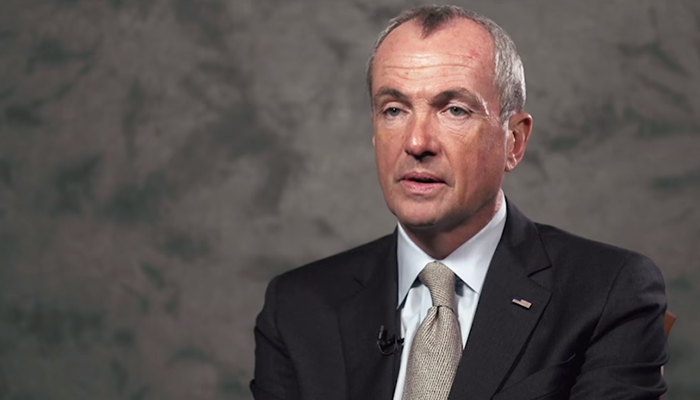 Democrat Phil Murphy
Murphy, was a former ambassador to Germany and former investment  banker, who had promised to put a check on President Trump rhetorics, but Kim Guadagno affiliation with Christie might have cost him the vote of the state.
Chased Out By Transgender
After 25 years in the Virginia House of Delegates, Bob Marshall, a strong and notorious Anti-LGBTQ candidate was defeated by a Transgender candidate, Democrat Danica Roem. Danica is the first transgender person to win a state legislative race.
 Democrat Danica Roem