Friday, May 27, 2016 - 04:00
Riyadh, Saudi: Police in Riyadh have arrested a man after he shot a male doctor that  help delivers his wife's baby. The husband was angry when he heard that a male obstetrician was in-charge of delivering the baby instead of a woman gynaecologist.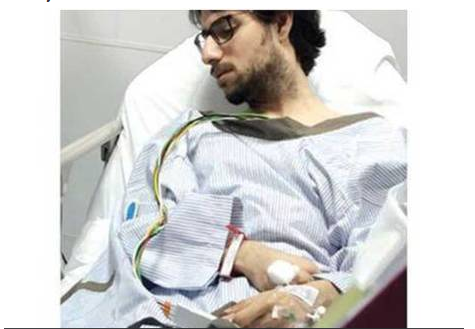 Dr Muhannad Al Zabn delivered the baby a month ago at the King Fahad Medical City in the Saudi capital Riyadh.
According to the media report, the man went to the hospital to appreciate the doctor for helping in delivering his wife's baby without any complications. The two met at the garden of the  hospital, and during conversation, the shooter pulled out a gun he had hidden under his clothes and fired shots at the doctor.
The shooter fled the scene of the incident immediately, while Dr Muhannad Al Zabn was wheeled into the Intensive care unit of the hospital, and according to the official spokesperson of the hospital who confirmed the shooting of the doctor at the hospital premises, Dr Muhannad Al Zabn is in a stable condition.