Sunday, April 26, 2015 - 19:43
Come May 29th, President Goodluck Jonathan will vacate his place in the Aso rock for his hometown, Otuoke in Bayelsa. In this article, we will take a look at the massive apartment of the Jonathan family after May 29th.
The apartment in Otuoke, Bayelsa is on a large piece of land, with security personnels patrolling every corner of the building and even a five year old knows that the building belongs to some important personality in the country.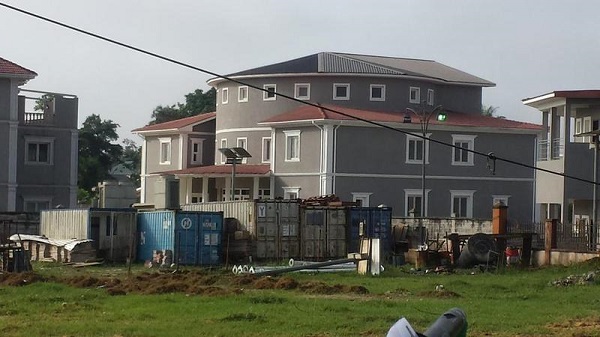 The building is said to have 8 buildings shown from outside the fence. The president had bought all the surrounding property of the building to be able to expand it into some type of estate. The building is ready except one which contractors are currently  putting window blinds, curtains and air conditioners. Workers in the building have been instructed to finish the building in the second week of May, this is the time around the time the president will be coming back home.