Tuesday, January 17, 2017 - 21:51
The president-elect, Donald Trump is currently facing a threat from a group of hackers know as "Anonymous". The group has decided to meet Trump on his favourite playground, Twitter, and let him know that they have evidence of his business ties with Russia.
One of the group twitter handle, @YourAnonCentral reached out to Trump while he was accusing the outgoing CIA director, John Brennan, for the leaking of information that shows his ties with Russia.
See the message here:
The anonymous group never mentioned when they will release the information they have on Trump, but assures him that the next four years of his presidency will be difficult.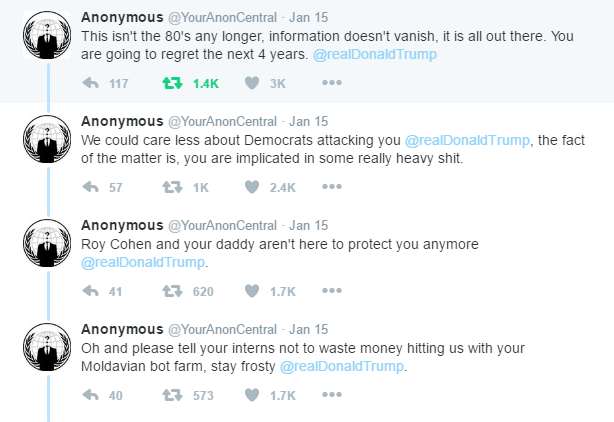 The group in the past attacked Government officials, religion organisation and celebrities.