Saturday, July 23, 2016 - 15:39
I'll Flip The Bill If You Ask Me Out:
It's still believed that a guy should be the one who takes the first step and asks a woman out on a date.  That said, surveys have shown that approximately 41% of women said they would offer to flip  the bill on a first date!  Now you just know guys are not going to protest and, in actuality, why not?  Everyone comes out a winner.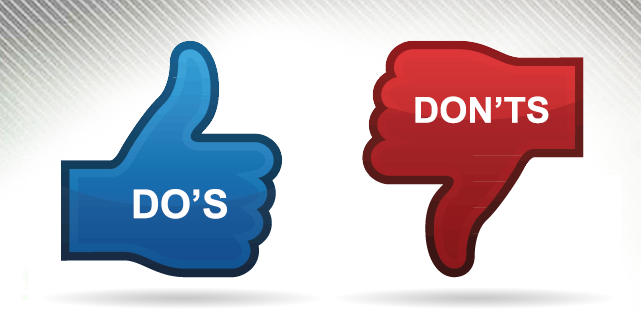 Is There Chemistry Or Not?
Approximately 31% of men and women believe it doesn't take more than 15 minutes to decide whether there is any chemistry or not.  So, if you are concerned whether your date is going to get up and walk out on the date, don't.  Surveys have also shown that only 12% of men and women would actually leave a date early, most will stay the acceptable period of time, if for no other reason than out of respect.
Being Honest Pays Off In The Long Run:
Honesty is still the best policy, so if you are not enjoying your time with your date, you need to let them know.  You don't have to be mean or abusive, but just point out that you do not feel there is any chemistry. Approximately 52% of men and women believe that if they are not interested, they should say so, but do it politely.  No one wins by being dishonest, keep in mind the old adage:  the people you meet when climbing the ladder are the same people you will meet on your way down!
No You Don't – Not On A First Date!
Over 80% of men and women agree that you should not have sex on the first date.  Staying away from engaging in sex will entice further dates.  If you give up the whole package on the first date, chances are there won't be another.  Holding out creates incentive for further dates and until you really feel you have found someone special, having sex is just a bad choice.
When You Should Ask If There Is A Round Two:
There's a definite divide between men and women when it comes to finding out whether there will be another date.  Women poll in at 48% believing they want to know within 24 hours after the first date.  Men, on the other hand, weigh in at 68% believing they want to hold out for a follow up approximately 3 days after the first date.
Simple Communication:
In this day and age, it's so simple to communicate after your initial date.  Let's face it, texting or emailing is only a keypad away.  That said, amazingly, most men and women (around 80%) still prefer to talk in person or over the phone.
Should You Friend Your Date On Facebook?
Social media is a huge part of singles lives and deciding to friend a date on Facebook has significant differences depending on the age group.  Almost 21% of younger singles believe it's fine to add a date as a friend after only a few dates.  Older singles, believe they would prefer to wait until the relationship is more solid (11%).
Introducing Your Date To Your Friends:
Most men and women think it's fine to introduce their date to their friends within the first month of dating.  Men ring in at 50% and women at 35% and there is no difference in age groups.  That said, when you first start dating someone, don't isolate your friends.  Staying in communication and hanging with your friends is important, do not lose yourself in a relationship.
 Article is provided by Your Ukrainian Girl Dating Site.