Thursday, December 27, 2018 - 13:11
President Trump this Wednesday leaves the Washington issues behind him to meet with US troops in Iraq, his first visit since he was elected US President. The President's plane left the Joint Base Andrews and landed at the airstrip west of Baghdad.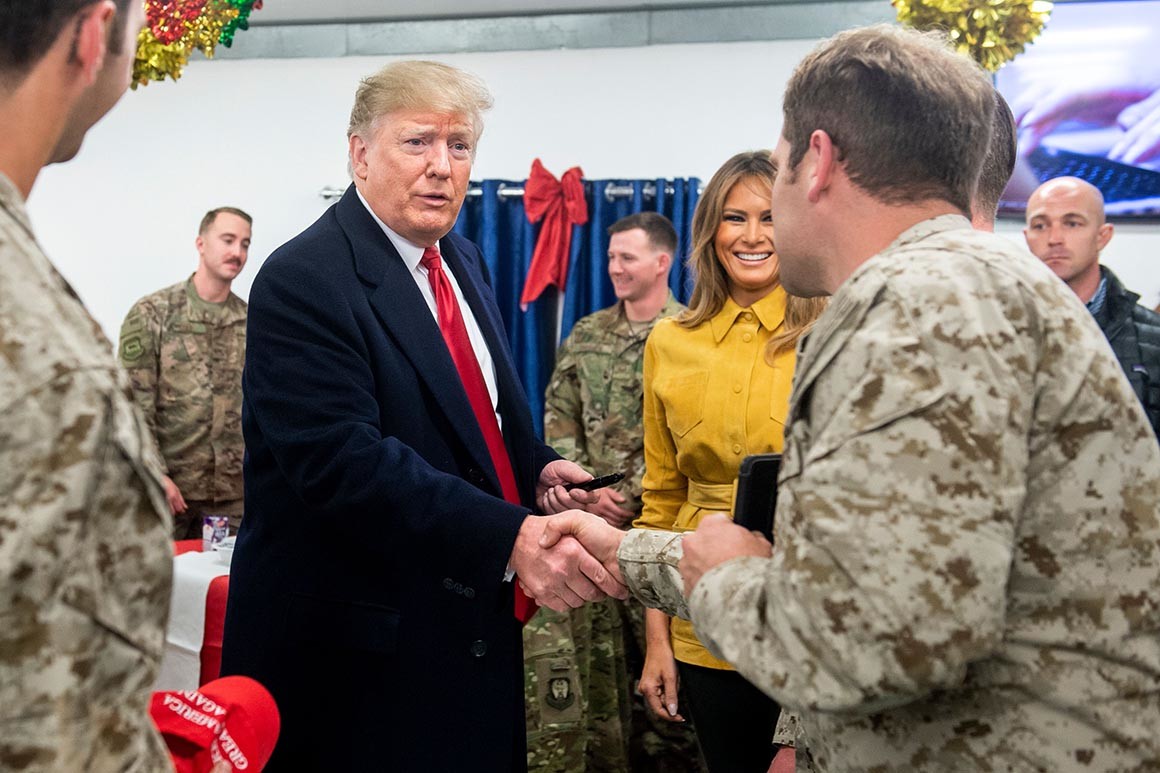 According to White House press secretary, Sarah Huckabee Sander said; "The surprise trip was made "to visit with our troops and Senior Military leadership to thank them for their service, their success, and their sacrifice and to wish them a Merry Christmas"
While in Iraq, Trump thanks the troops, and also defended his reasons for bringing US troops back from Syria.
Donald Trump is also looking to visit the troops at the Ramstein Air Base in Germany on his way back to Washington.