Monday, December 19, 2016 - 23:27
The Russian ambassador to Ankara, Turkey,  Andrey Karlov was shot dead by a 22-year old undercover Turkish policeman, Mevlut Mert Altintas. 
The incident happened at the Contemporary Art Gallery in Ankara's central Çankaya district, while Andrey was delivering a speech. The gunman shot him from the back at point blank, killing him instantly. He was later killed by the Turkish special forces that was called to the scene.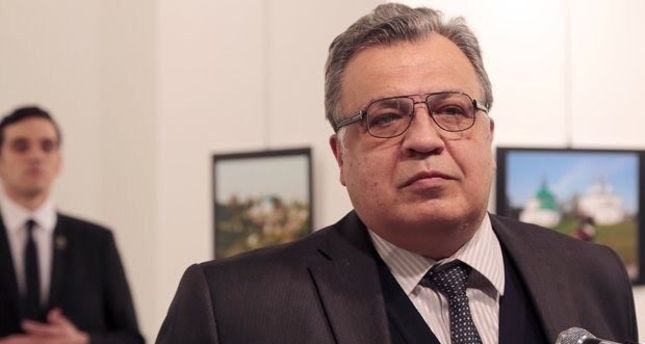 The Russian ambassador was shot about eight times, and was taken to the hospital, several other people were injured in the attack.
Responding to the attack, the Russian Foreign Ministry spokesperson said that the attack was on the ambassador is considered a "terrorist act"
Altintas before he was killed by special forces shouted in Turkish "Don't forget Aleppo! Don't forget Syria!" and he later warned journalist filming the event "Stand back! Stand back! Only death will take me out of here. Anyone who has a role in this oppression will die one by one."
Altintas's mother, sister and roommate have all been rounded-up by police and taken into custody for questioning.