Sunday, November 6, 2016 - 14:27
The Philippine President, Rodrigo Duterte has been labelled to be an outspoken leader against the U.S government, its policies in the Philppine and also the United State president, Barack Obama. 
The different tirade against the U.S government isn't affecting the popularity of Duterte as citizens see him as someone that will keep the country away from the corrupt political establishment the people are tired of voting for.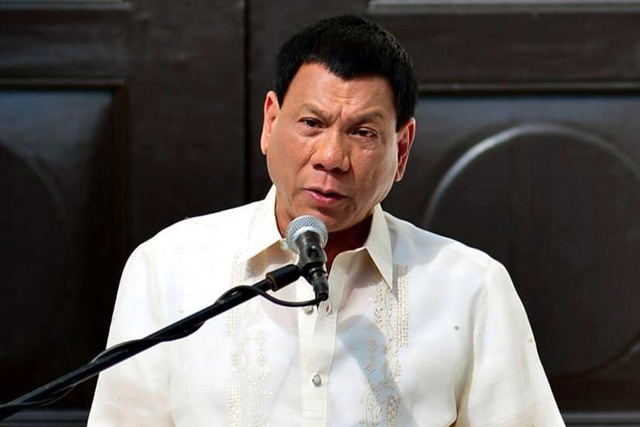 Duterte has decided to pitch his country's tent with country around the Asia region. He has decided to be friends with countries like China, Japan and also recently the U.S decided it will not sell guns to the country again, but he shut them out, and said he will buy from Russia if U.S won't sell his gun.
But the question is why is Duterte angry with the U.S government? 
According to people close to Duterte, it might have started in 2002 after an explosion rocked a hotel in the city, when Duterte was a mayor of Davao on the southern island of Mindanao. The explosion injured the occupant of the hotel room, Michael Meiring, a FBI agent at the time.
According to an investigation by local police, the bomb explosion was caused by explosives in Michael's possession.
A few days later, men with FBI badges have said to have appeared at the hospital where Michael was treated and moved him away without local authority's permission, amidst investigation. He was then allowed to leave the country.
The American ambassador at the time promised Duterte that a thorough investigation will be conducted, and a report will be submitted to the mayor then (Duterte),but the report never came through.
October 21, while travelling to Japan, Duterte told reporters that the event was an insult to the Philippines.
Some experts also believed that the Anti-American attitude might be because of this past education in the late 1960s and early 1970s. Duterte was reported to belong to a leftist group when anti-Vietnam War movements across the world were in full-swing.
The founder of the communist party, Jose Maria Sison, was Duterte teacher at the college at the time, and Duterte cabinet contains members recommended by the communist party.
Watch one of video of Duterte lashing out at Obama
n