Sunday, August 7, 2016 - 12:01
Virginia Thrasher of Team USA has won the first Gold medal at the Rio Olympics 2016. The 19 year old stood her ground when she won two former Olympic champions of the game, to clinch the women's 10m air rifle event.
Thrasher faced China's Du Li, gold in Athens in 2004, with an Olympic-record score of 208 in the sport's new finals format. Defending Olympic champion Yi Siling to get the gold. She is also the youngest of the eight finalists of the game.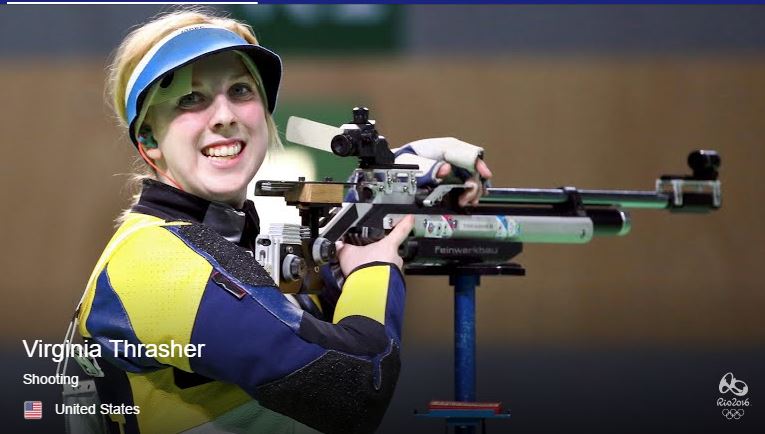 Thrasher said;
About halfway through when I took the lead it kind of became clear to me that I was in contention for a medal, but I quickly pushed that thought away and focused on breathing and taking one shot at a time.
She has been shooting with her grandfather when she was in eighth grade. She then joined the high school rifle team and was recruited by West Virginia University, where she became a national collegiate champion as a freshman this year.
"I got my first deer and I liked the adrenaline of pulling the trigger," she said.
When she was asked about the most disturbing issue in America, gun control, Thrasher said;
She responded matter of fact that the controversy over guns in America "really is just distracting from our sport, which is very different."