Wednesday, December 9, 2015 - 06:27
Christmas is around the corner, and we will be receiving different gifts from parents, friends, admirers at this festive season, while some people will be expecting something huge and awesome, some will get their worst gift ever.
In the latest episode of Jimmy Fallon's tonight show, he had asked fans to send the worst gift ever to the show, and it was really funny as fans sent in some notes about their worst gift ever. A Twitter user wrote how someone gave him a ticket for a show two years earlier.
Another Facebook user wrote a comment about how his stepmother gave her boyfriend car oil, car liquid wash and some different accessories, the only problem was that her boyfriend did not own a car. 
With the hashtag, #WorstGiftEver, you ought to laugh your heart out, reading series of worst gift people had received in their time.
This are some of our compilation of worst gift people received: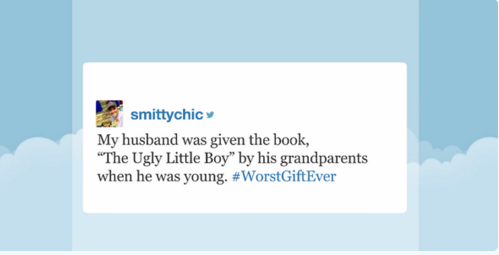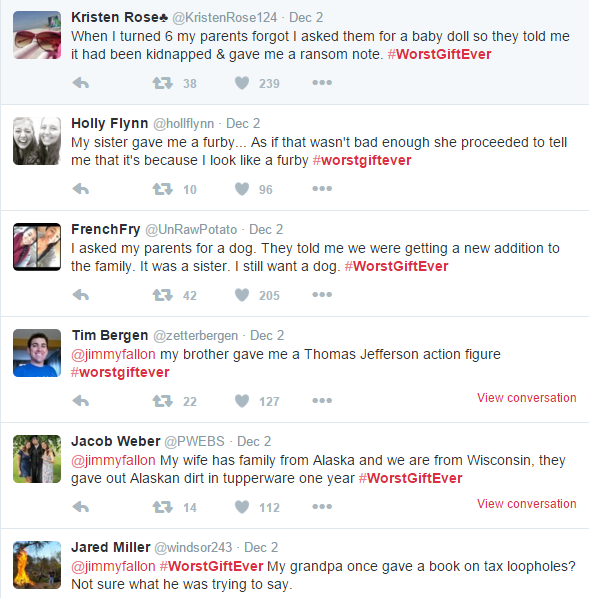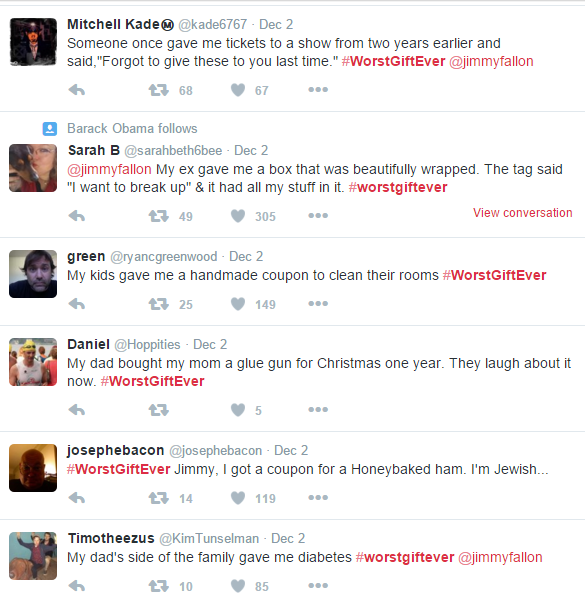 See video here: