Monday, January 15, 2018 - 18:28
YFN Lucci and Meek Mill is collaborating on another new single, "Street Kings" following "You Know," "Hustlin'," and "One on One." The new single is slated to be added to YFN's forthcoming album Ray Ray from Summerhill.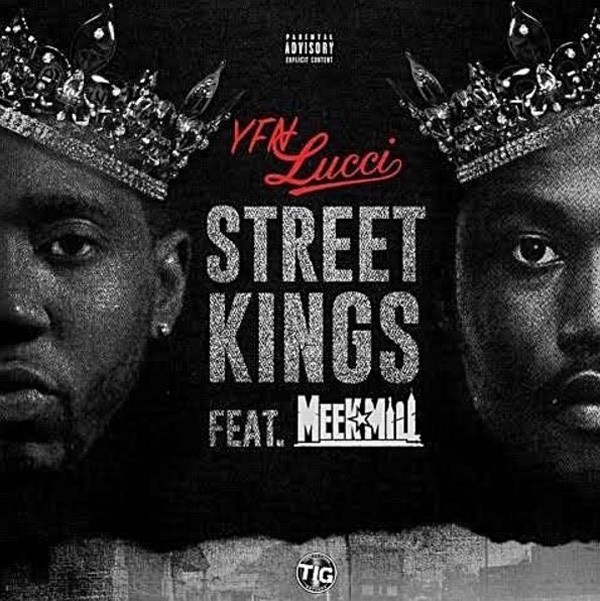 Both rappers talked about their struggles back at the projects, and how they have been able to make it out, and are now "Street Kings". Lucci started the track rapping;
Y'all street ni**as trying to make some millions, I know you hear me, but you gotta feel me," he raps on the chorus. "These ni**as talk about it but they never did shit.
Meek Mill also came out rapped about his incarceration, getting expelled and also Lil Snupe's death, he raps;
"I manned up and I turned a dollar to a thousand, turned a thousand to a million," he raps. "Moved my mom from public housing / Had to put her in that mansion / From the hood, I got her out it / And they tell me that I'm losing / Man, you ni**as fuckin' wildin'."
Listen to Street Kings here;