US senator Al Franken (D-Minnesota) is the latest one in the news about sexual allegations after a Los Angeles news anchor, Leeann Tweeden wrote in her latest blog post of Al Franken of groping her.
Leeann Tweeden of KABC said that the incident happened in 2006 during a USO tour. At the time of the incident, Al Franken was a the  headliner of the show and also a Saturday Night Live writer.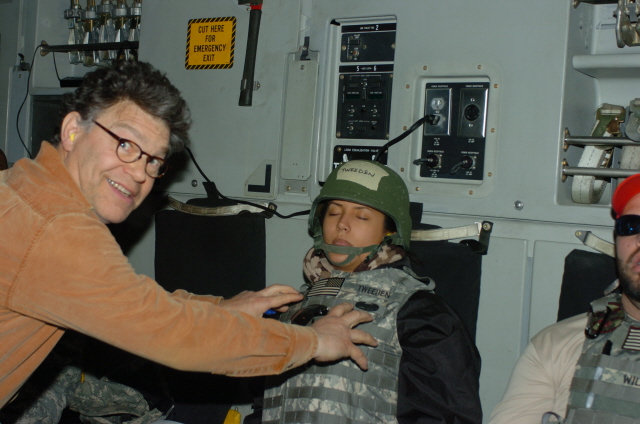 According to Tweeden, Al Franken wrote a sketch that involves both of them kissing, and had insisted they practised the kissing before going on stage. At one point, Al Franken forces himself to kiss Tweeden.
After the USO tour, Tweeden said she found a photo of Al groping her breasts over her clothes while she was sleeping. Tweeden said she spoke to a few of her colleagues about what had happened, and though she was angry, she let it go.
At the time of the incident, Al was not a senator, he was only elected in 2008, and took office in 2009