[Spoiler ALert] : Do Not Read This Until You Have Seen The Three Episodes
For movie lovers that had been anticipating to see their favourite episodes, well these three movies are out and they were all worth waiting to see.
Gotham Season 2ep1: It premiered this week, 21/92015, and now Cobblepot seems to be the Don of the city, and its might be tough for the city, as he had started his assignment, with James Gordon, who was dismissed as usual from the force again, how will he get back in?
Well, he had to see the new Don, and finally Master Bruce curiosity has finally ended in him getting to a room and he seems to have gotten a new assignment. This season has got a lot of thrillers you need to go see asap.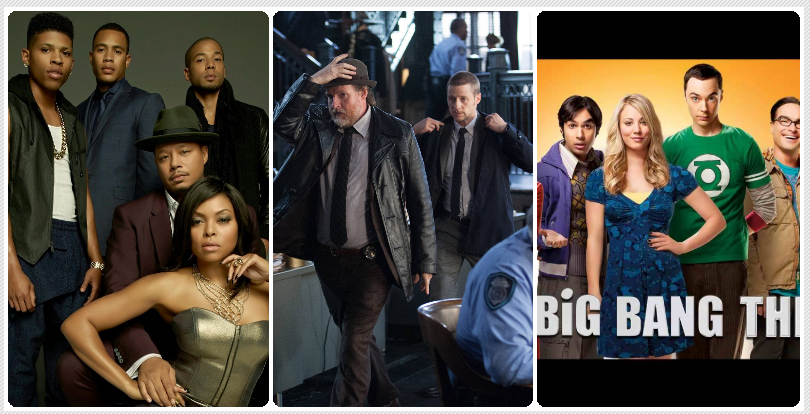 Big Bang Theory: Same day as Gotham S02EP1, and Sheldon and Amy are still having issues with the relationship after Amy decided to put a stop to it. What will Sheldon do next, am not sure he will get a nerd girlfriend soon if Amy finally drops him..lol (because the new girl will look a fool all her life). Anyway, Leonard was having doubt whether to continue with the marriage arrangement or not, even after he confessed to kissing another girl, Penny seems ok with it, though she can't seem to let go after the wedding in Vegas, and Leonard and Penny are not living together till they can sort out their marital issues.
The Empire: The first episode premiered on the 23rd of September, and to be sincere the last time i was looking forward to something like this was the last Jay-z's album "Magna Carta Holy Grail". I must say that this episode is really worth it, and Lucious even though in prison still seems to be ahead of Cookie who with other members of the family connived to take over The Empire. The plan failed after Lucious got hold of it in prison and turn the game around, and the gang leader, Rock's Frank Gathers (Chris Rock) was #Bleep #Bleep...
Go and watch it....
Write in the comment section the TV series you are waiting to see, am still waiting for Homeland season 5/Blacklist