The Department of State Services(DSS) has foiled an attack by the Boko Haram sect to blow up Dolphin estate in Ikoyi, Lagos. The DSS also arrested 45 members of Boko Haram in connection to the failed attack.
The members of the terrorist group were arrested in September and were all charged to a Lagos State Magistrate's Court sitting in Isolo on Friday, and they were all remanded in Kirikiri prison in Lagos state.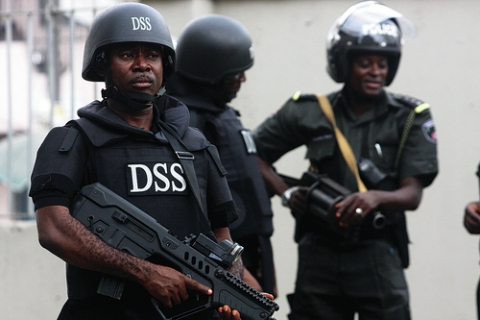 The DSS operatives told the court that the men have agreed to confessional statement and arms were also recovered from them. The DSS asked that the men be remanded in prison as investigations continues, and the court agreed that the men be kept in Kirikiri prison.
Names of the suspects arrested and currently remanded in prison are:
 Abuyi Sheriff, Babagana Ali, Abass Ibrahim, Abubaka Grema, Kabiri Ibrahim, Mustaph Mohammed, Usman Mohammed, Modu Amsami, Isa Agafi, Adamu Jebili and Saja Kamba.

Also among them were: Abba Sagoma, Mallam Buchu, Abdul-Kareem Abba, Babagana Koloye, Usman Buka, Adamu Mohammed, Lawal Mohammed, Tela Abana, Mustapha Mohammed, Isa Agafi, Belo Modu, Kachala Babagana, Modu Abu and Alhaji Modu Mustapha.
The magistrates have said that his name not to be mentioned to the press for security reasons.
The affidavit present to the court shows how the DSS intercepted the suspects and how they were all arrested in different locations in the state. Some of the areas the sect members were arrested includes; Kara, Isheri Berger area; Gowon Estate, Egbeda, Alimosho area; Ijora Badia, Apapa area; and Ebute-Meta in Lagos Mainland Local Government Area.
The sect had pledged alliance to the notorious terrorist group in the middle-east, ISIS, and killed hundred of Nigerians on Friday.