In a fight of the century, Floyd Mayweather Jr. defeated UFC Champ and first time boxer Conor McGregor in a technical knockout on Saturday night in the 10th round.
Conor, who in the first 3 rounds has tried to land some good punches started to feel Floyd heavy punches in the 6th round. Floyd, who seems not to be joking and believes to have given the fans a good night of fight pounced on Conor in the 10th round with series rights and lefts blows, he was completely bloodied and was going to fall through the ropes before the referee stops the fight with 1.55min remaining on the clock.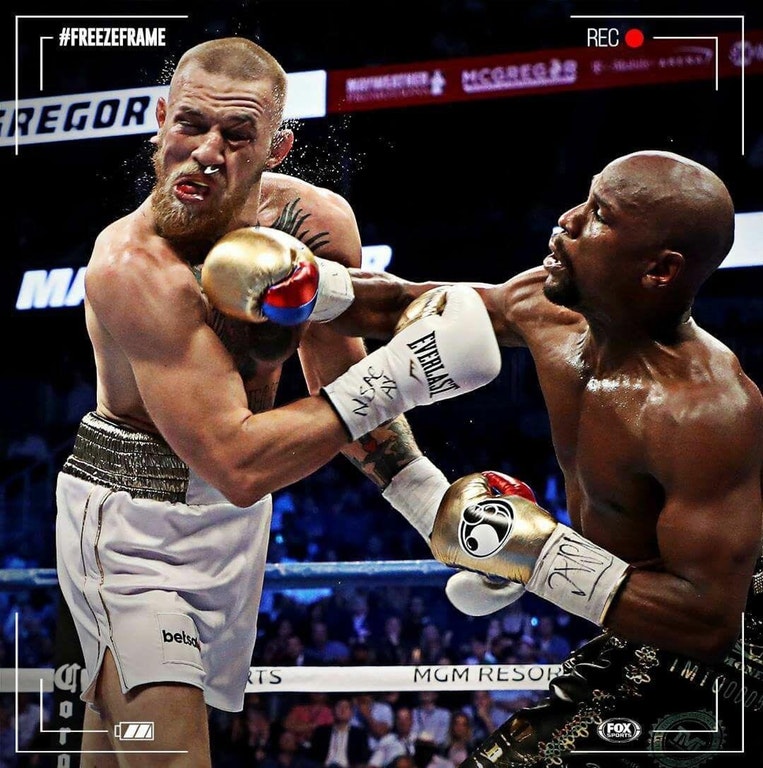 Speaking after the fight, Floyd Mayweather Jr. said;
I gave the fans what they wanted to see, I told them that I owed them for the Pacquiao fight. I must come straight ahead and give them a show.
The fight see Mayweather victory improved to 50-0 in a fight he had said would be his last fight on the ring, and also proves to opponents and naysayers who had always said his fight is only a glorified moneymaking exhibition.
Though Conor landed some punches, but nothing significant, and in the 6th round, Conor, who seems to be better with shorter matches in the UFC, loses stamina in the 6th round, and when Mayweather saw the opportunity that he was tired, it makes his work easier,and dealt him Conor.
McGregor might have lost the fight, but he had not boxed since he was a teenager, and had no professional boxing matches under his belt. 
The fight was tagged the Billion dollar match, as it is expected to pull a Billion dollar in revenue.