In the fight of corruption charges in Nigeria, the net of EFCC (Economic And Financial Crime Commission) seems to have caught up with the senate president wife, Toyin Saraki for allegedly laundering money to companies where she has an interest. The anti-graft agency invited Toyin to their office for questioning, and she is expected to report on July 28th, 2015.
Also the former president's daughter and also wife of the Kebbi state governor, Zaina Dakingari over her role in an alleged 2 Billion Naira fraud. She was expected to report at the commission on Wednesday, but she had pleaded with the agency to allow her come to back to the country from her Umrah (lesser hajj), and will be available July 27th, 2015.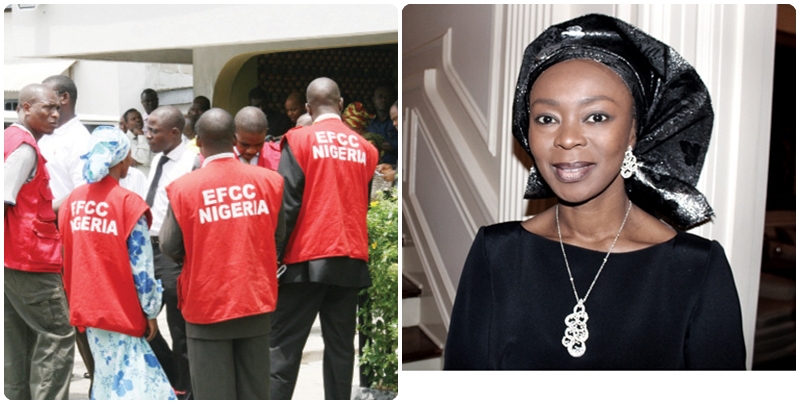 toyin saraki
The fight against corruption is a tough fight the Buhari government has been fighting since he stepped into government, and in doing so, gave power to all independent agencies responsible for corruption in the country.
The agency has been lukewarm during the administration of President Goodluck Jonathan, and since the new government seems to have gotten back to action.
The spokesperson of EFCC,Wilson Uwujare, confirmed the news, he said :
 i'm aware that a new set of suspects were recently invited, It's not impossible the two women are among them.