embassy usa
The news of the U.S diplomat, Michael Sestak, 44, and his Vietnamese counterpart, Binh Vo, 39, and his sister, Hong Vo, 27, both American citizens who had been living in Vietnam; Binh Vo's wife, Anhdao Dao Nguyen, 30, a Vietnamese citizen; and Truc Tranh Huynh, 29, a Vietnamese citizen is now almost over, in this news, you will read the full news of what went down, how they scheme was exposed and their prison terms.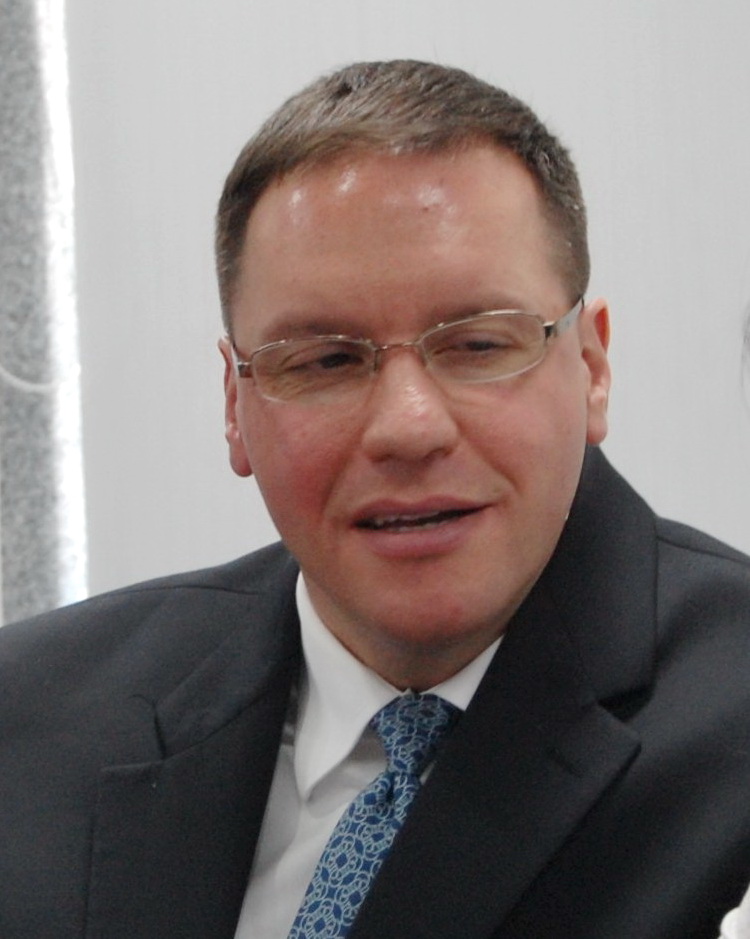 Binh Vo and Michael Sestak had met in Ho Chi Minh in 2010, and began a personal friendship. After a while, they both came up with an idea of scheming Vietnamese citizens in exchange for a non-immigrant visa to the United States. They move their action plan as Sestak conspired with other Vietnamese and US Citizens to recruit customers for the Visa scheme.
Before their customers appear at the consulate, Sestak would have known about the foreigner coming to obtain the visa, and overlook the information on the application form, thus giving out non-immigrant visa.
The team of Sestak were able to recruit more than 500 Vietnamese citizens, and some of the visa applicants paid money ranging from $15,000-$70,000 to get the visas, and many of the Vietnamese had been previously denied visas to go to the USA.
According to investigators, the whole scheme generated at least $9,780,000,  and Michael Sestak personally received $3Million in proceeds of the scheme.Money he laundered through China into Thailand. In an attempt to hide the money he made from the visa scheme, Sestak bought 9 real estate properties worth $3 Million in Thailand. Though he has agreed to forfeit all the properties to satisfy a portion of the money  judgment of at least $6 million that will be entered against him.
How The Scheme Was Exposed (An Bang Style)
"Hell Know NO Fury, As A Woman Scorned", Well it looks like "Hello Know No Fury, As A Jilted Man". A man that goes by the name of Lan exposed the Visa scheme in the US consulate in 2013. Lan who said that his fiancee had asked him for $20,000 and a promise of going to the US and later coming back to Vietnam.
Lan went ahead and gave the money to his fiancee, since she is pregnant, she will definitely come back to Vietnam. Before she was approved visa, Lan fiancee had been rejected seven different times in Hanoi.
But when the fiancee got to Miami, USA, she played a new song, a song that hurts Lan here in Vietnam. The lady aborted the baby he had with Lan, and then went ahead with engagement with a Vietnamese-American in USA. She also stopped calling him, and moved from Miami to Seattle.
               I watched their smiling, happy lives unfold on Facebook," he said adding that he became too depressed to continue working.
Lan then started his personal investigation on what had happened, and how she was denied seven times in Hanoi, but got a visa in Ho Chi Minh, so he traced the deed back to An Bang, a beach hamlet, 20 kilometres outside of Hue.
In recent times, many of the villagers who had been villagers before the visa scheme, now drinks and eat, building and decorating their ancestral tombs, as they enjoy free cash flow from relatives who they had sponsored to the USA.
The women of An Bang now dreams about marrying an American, and dumping him after at least 2 years of marriage. They would then come back to Vietnam and pack their relatives and travel to the USA.
Lan during his investigation estimated that nearly 70 women between 18-23 had paid for the Visa scheme and left for the USA. They initially get a tourists visa, and then enrolled in classes in the USA for a student visa. The Other goes into sham marriages.
When he was satisfied with his personal investigations, Lan sent pictures of 7 ladies who was involved in the Visa bribe to the USA, and also includes the wife.
The summer of 2012 was the time investigation started into Lan's case. Investigators from US department of State's Diplomatic Security Service (DSS) asked him what he knows about the case, with a a promise of a special "snitch" visa.
He was planning on going to America and stopping the marriage of his fiancee when she started posting pictures of her engagement on Facebook, but he was not given the visa at the time, instead the investigators invited him to a hotel in Saigon where he was asked series of questions.
He posted the timeline about the investigations on his personal website, even when investigators asked him to stay anonymous.
Arrest And Sentencing
When the investigation started, the consulate fired 3 Vietnamese working at the non-immigrant visa department including a longtime fraud investigator. 
Sestak was arrested on May 12, 2013 and has been in custody since. Hong Vo was arrested in May 2013, and Huynh was arrested the month after. Binh Vo was arrested in September 2013. Nguyen remains at large , and a warrant has been issued for her arrest.
Huynh pled guilty on Oct. 16, 2013, to one count of visa fraud, and awaiting sentence. Binh Vo and Hong Vo have pled not guilty to charges and are held without bond pending trial.
Sestak pled guilty before the Honourable John D. Bates to one count each of conspiracy to commit bribery and visa fraud and to defraud the United States, bribery of a public official, and conspiracy to engage in monetary transactions in property derived from illegal activity.
US Attorney Machen said :
Today Michael Sestak admitted taking millions of dollars in bribes to issue visas to allow nearly 500 foreign nationals to enter the United States.This Foreign Service Officer corrupted the integrity of a process designed to screen visitors to the United States, a process that obviously has implications for our national security.  His motivation for betraying his oath of office was cold, hard cash, as he personally received more than $3 million in this visa-for-cash scam, much of which he funneled into the purchase of nine properties in Thailand.  Mr. Sestak has now accepted responsibility for his conduct and is cooperating with federal law enforcement in this continuing investigation.
Michael Sestak was sentenced to 64 months, while Binh Tang Vo and his sister, Hong Vo, both American citizens have also been convicted and sentenced respectively to 8 years and 7 months in prison. he Vos' cousin, Truc Tranh Huynh, a Vietnamese citizen was previously sentenced to 16 months of incarceration. Vo's wife, one of the alleged co-conspirators was not charged yet.
Watch the marriage video of Tang Binh Vo And Alice Dao, you will noticed Sestak in the video, report said he was given a lady by the An Bang villagers, since he was a single man.
The marriage between Binh Vo and his wife cost an estimate of $300,000