The controversial rapper, Eedris Abdulkareem continues his political beef with the former Nigerian president, Chief Olusegun Obasanjo on stage at the #Felabration 2015. The rapper who uses all avenues and opportunities to slam the ex-president talks about the whole music industry and the world celebrating Afro music legend, Fela, but the whole country will not celebrate Obasanjo because he was a thief.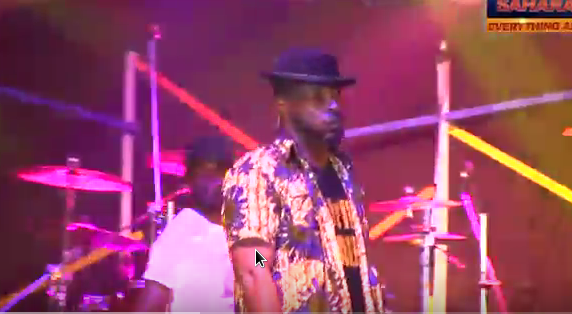 The singer also slams the current president of Nigeria, Muhammadu Buhari. Eedris said that "Muhammadu Buhari was the one who killed Fela", and still ruling us, because they believed we cannot rule, before continuing his stage performance.
Watch the video here:
Eedris Abdulkareem supports the former Nigerian president, Goodluck Jonathan and even went ahead to make a track asking his number of fans to vote for him, but Jonathan unfortunately lost in the last presidential election.