Floyd Mayweather retires after a Andre Berto Victory at the MGM Grand in Las Vegas. Floyd Mayweather outclassed his opponent in a 12-round decision fight, which his camp has said will be his last fight.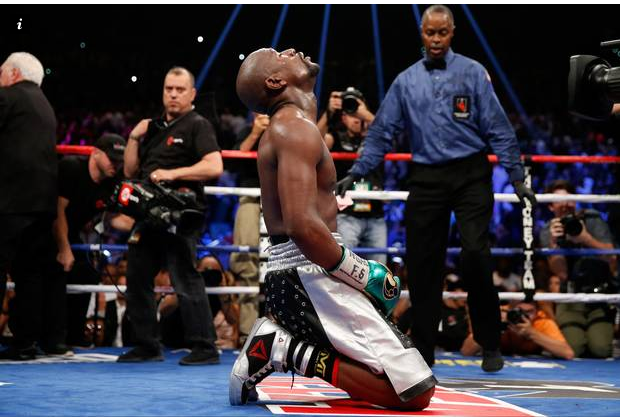 Mayweather has made an estimated $700m throughout the period of his 19 year career, and his 49-0 record now equals Rocky Marciano records. Though there are talks he will be fighting a 50th fight to surpass Marciano record.
Speaking after the fight to pay-per-view network Showtime, Victorious Mayweather said;
You've got to know when to hang it up,and I think it's about time for me to hang it up. I'm knocking at the door now. I'm close to 40 years old. Been in this sport 19 years. I've broken all the records. There's nothing more to prove.