Former first lady and 2016 presidential candidate, Hillary Clinton made a surprise appearance at the 2018 Grammys, amidst cheers from the audience, and decided to poke fun at the U.S President Donald Trump with the Michael Wolffe book, Fire and Fury.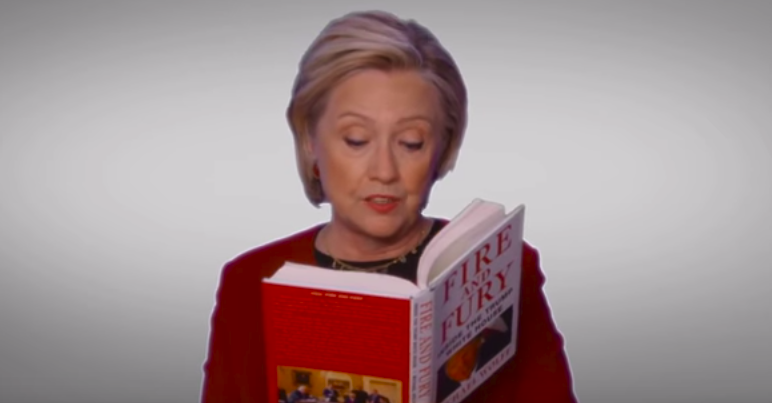 During a pre-taped bit about spoken word albums, the host of the Grammys, James Corden asked the audience if somebody will win awards if they do a spoken word but about the Trump's presidency. He then used some celebrities for samples, asking that they read from the recent book release of author Michael Wolffe, Fire and Fury.
DJ Khaled was next in line, then he suddenly went out of line, that was when Hillary Clinton shows up, and received a loud cheer from the audience.
Watch the video here;