Tech giant, Apple has done it again with the release of the new "iPad pro". The iPad pro according to the Apple CEO is the biggest news of the iPad since the iPad. The new tablet ships with  12.9-inch display with 5.6 million pixels, which means it has got more pixels than the 15-inch Mac book pro with retina display.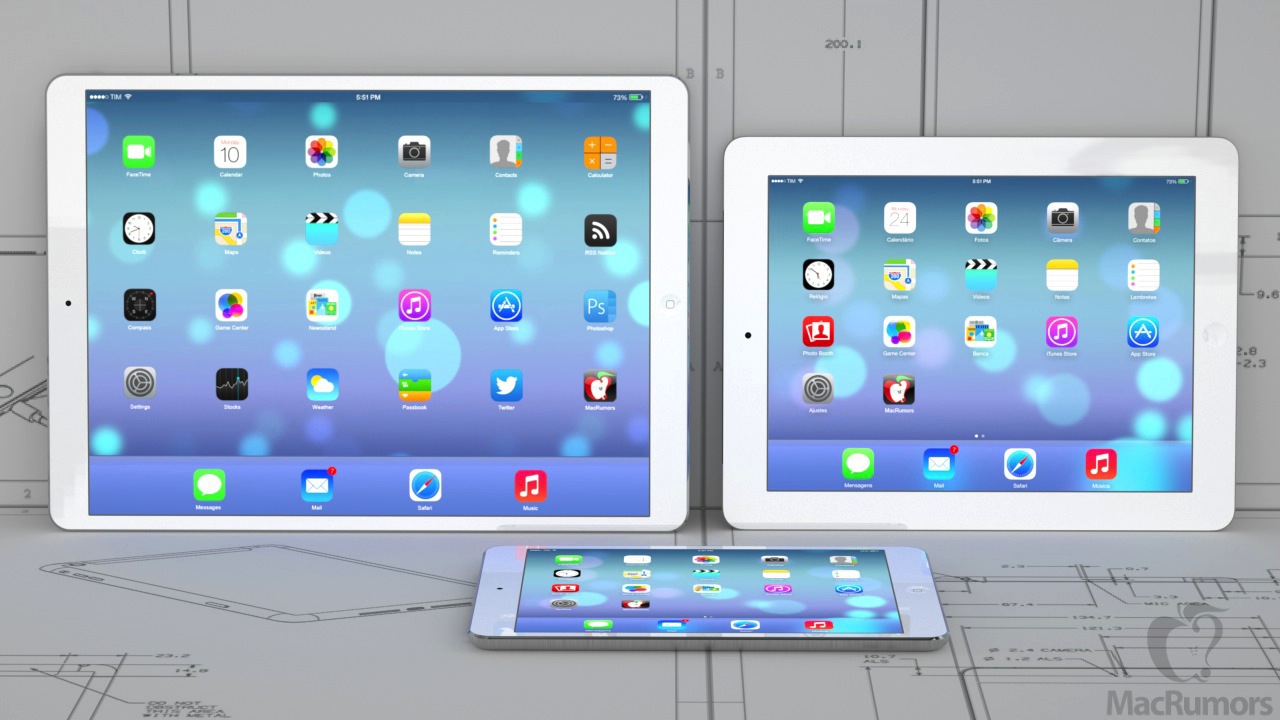 The specication of the iPad pro at a glance:
Display: 12.9-inch
Thickness: 6.9mm
Pixels: 5.6 million
Processor: A9X - 1.8 times faster than iPad Air 2's A8X 
Speakers: Four  
Accessories: $169 smart keyboard and $99 Apple Pencil stylus 
Colours: Silver, gold and space grey 
Price: 32GB $799, 128GB $949 and 128GB $1079 Wi-Fi and data
Availability: November
Unveiling the new iPad at an event in California, the Apple boss said;
iPad is the clearest expression of our vision of the future of computing.'In just five years, the iPad has transformed the way we create, the way we learn. 
We've been amazed with the new and unexpected things people have done with the iPad, so we asked ourselves, how can we take the iPad even further? This is the biggest news in iPad since the iPad. It's called iPad Pro.'
The new A9x chip, according to the Apple vice-president of worldwide marketing, Phil Schiller, is 1.8 times faster than A8X chip that was embedded in the iPad air 2, and faster than 80% of the PCs that were shipped in the last six months, and also the graphics are better than 90% of those PCs.
One of the added gadgets that might have taken the apple fans by surprise is the addition of the $100 stylus pencil added to the new iPad pro. 
Apple late CEO, Steve jobs have said that any company making a stylus for the tablet "blew it". He make the announcement at a Macworld event in 2008. Steve said;
Who wants a stylus? You have to get 'em, put 'em away, you lose 'em, yuck. Nobody wants a stylus.'
So let's not use a stylus. We're going to use the best pointing device in the world.We're going to use a pointing device that we're all born with - born with ten of them. We're going to use our fingers. We're going to touch [the iPhone] with our fingers.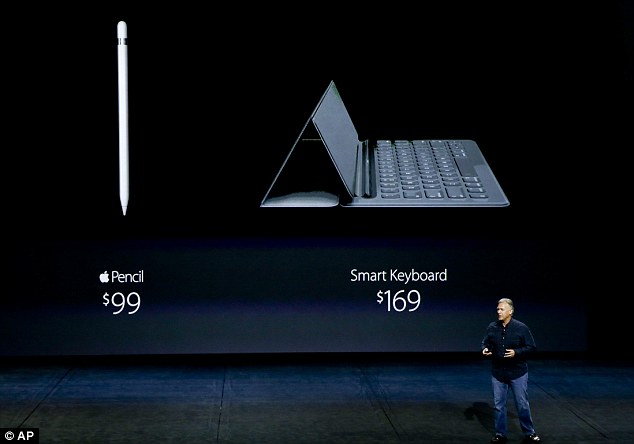 But Apple have said that the new Stylus in iPad pro was redesigned to dramatically reduce latency and deliver incredible accuracy for activities.
Price FOr The Ipad Pro
The iPad pro will go on sale from November, and prices in the US starts at ;
$799 for a 32GB Wi-Fi model,
$949 for 128GB
128GB version with both Wi-Fi and data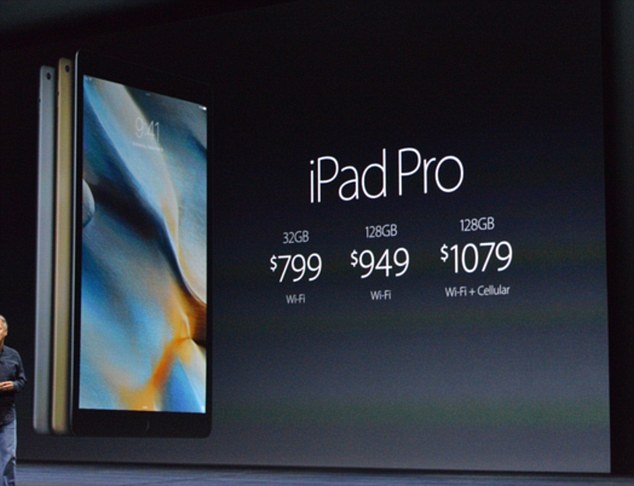 The iPad pro will run on the new iOS 9