Lagos State: Vedic Lifecare hospital, a hospital based at Olabanji Olajide Street, Lekki Phase 1 has allegedly lost one of its core values of ethical practices by asking their patients to travel to India to complete their treatments, only for patients to get extorted and maltreated after they get to India. The recent allegations was made by one Tobi Marshal
Vedic Lifecare is aligned with Manipal Hospital, based in Bangalore, India, as shown on the hospital website. According to a Nigerians who had been to the hospital and seems to have experienced the services at one time or the other, the common denominator among the former patients or families of patients of the Vedic Lifecare hospital are two things, Recommendation of Manipal Hospital in India, and allegedly neglecting and their patients while in India.
While different people have pointed out this issue, a young man, Tobi Marshal (@tobi_marshal_) took to Twitter to warn other Nigerians as he mourn the death of his mother, who had gone from healing to multiple complications, and negligence by the other management.
Please read the thread by Tobi Marshal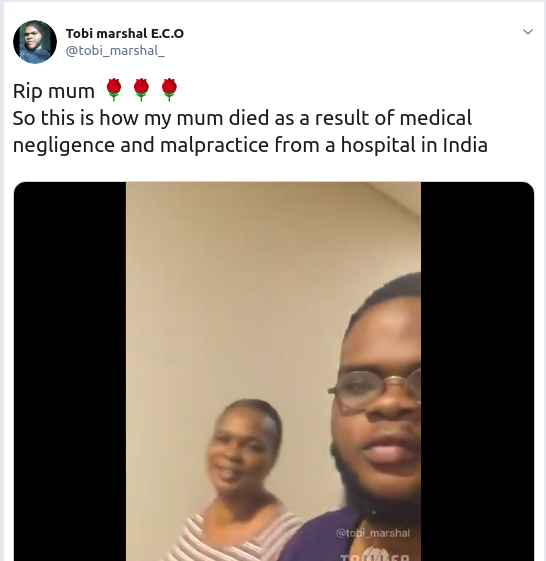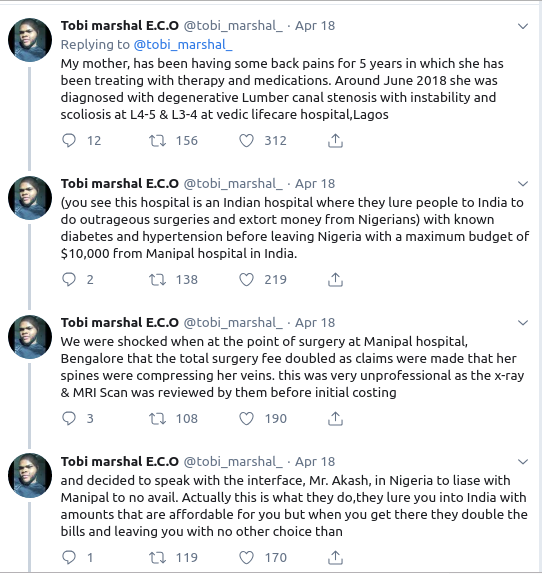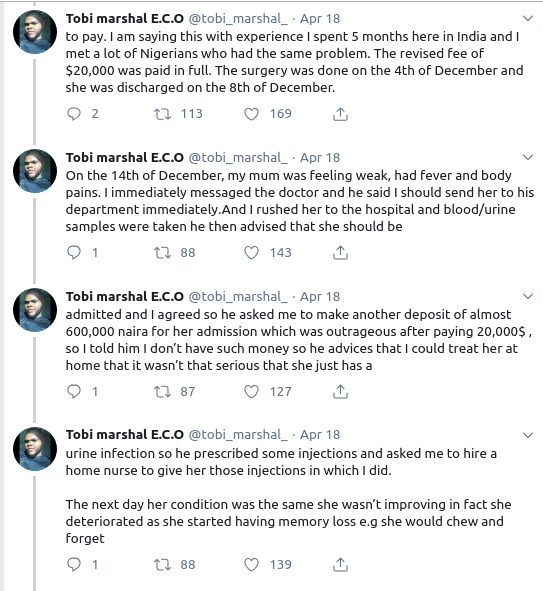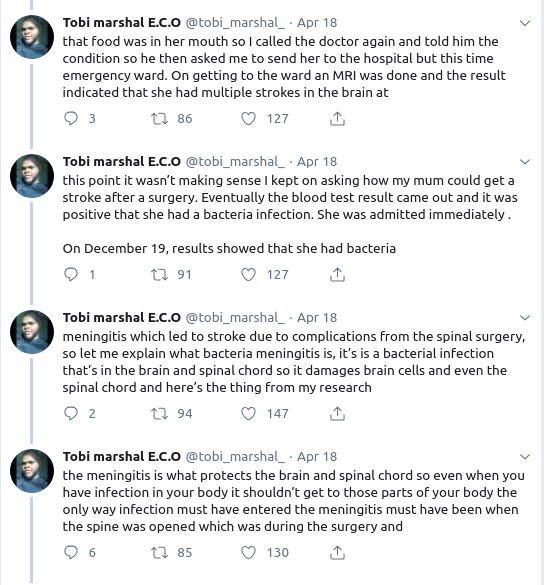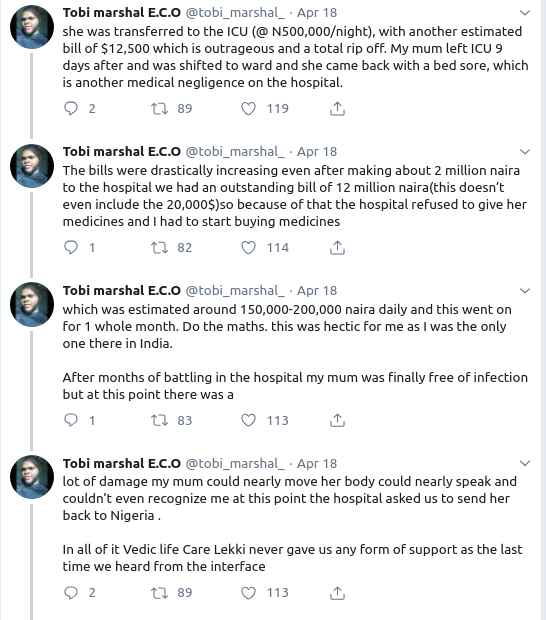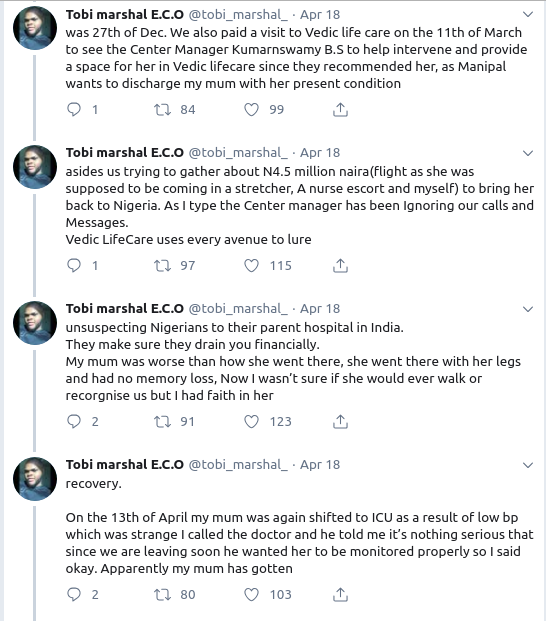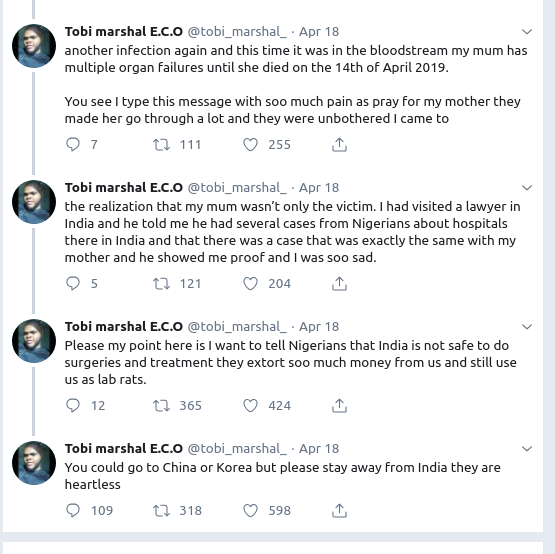 While Tobi story is very sad and touching, It should be an eye opener for Nigerians, and also maybe the authority would look into the different medical tourism that orignates from Vedic Lifecare, and look into the work ethics of Vedic Lifecare, so as to rule out medical fraud and life endagerment.
A lot of users on the social media pages of Vedic Lifecare also alleges the same thing;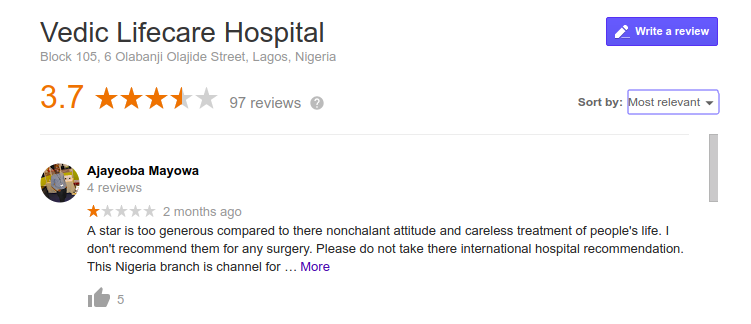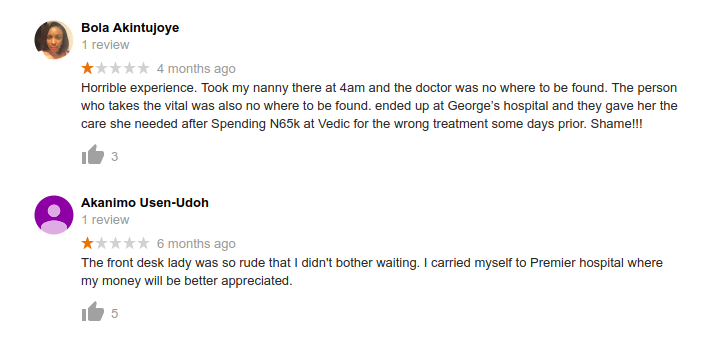 We have written an email to Vedic Lifecare in the case they would like to shed some light on the recent allegations by Mr Tobi Marshal. If it turns out Vedic Lifecare is extorting Nigerians and sending them on a not needed medical tourism, the EFCC and the relevant Nigeria security department should contact thorough investigations, and for an international hospital operating on the shore of Nigeria, most services should be done on home soil too, reducing expenses for a country like Nigeria with high poverty rate.