Ellen DeGeneres in her usual style decided to celebrate Usain Bolt recent winning by editing herself on Usain's back. Moments after the image was posted, Twitter went crazy on why a white woman is on the back of a black man, and the white woman said she will go on errands like that.
A lot of people have quickly forgotten who Ellen is, and just want to play the Black jackpot card. Ellen, who had recently celebrated Simone Biles later had to post a new tweet saying she's "highly aware of the racism that exists in our country" but that's "the furthest thing from who I am."
DeGeneres had posted this photo that stirred controversy with caption;
                his is how I'm running errands from now on."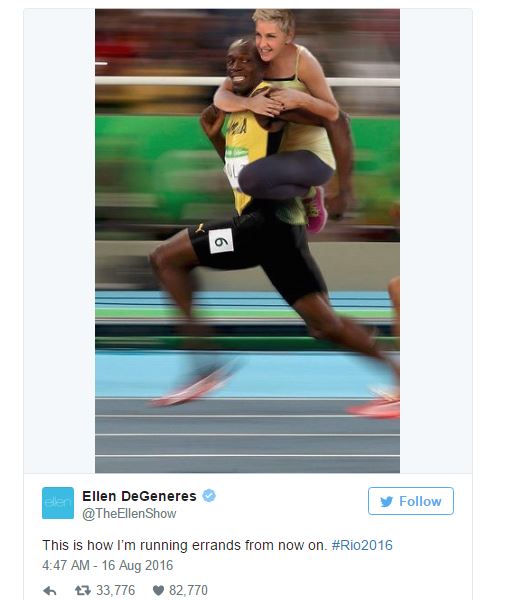 Ellen is known for editing herself into different top moments of celebrity images and video. She had done same for Nicki Minaj Anaconda video, Beyonce lemonade video and many others.