Failed old people using ipads and iPhones yet can't understand the times have changed. Still confusing the Delivery service mail  man for the old times letter carrier. Well, news flash the times have changed so much that letters are received via emails. Mostly, the delivery man you see only came to drop your KFC orders.
So is the case of the Failed African men and 2014/2015 is tagged "the year of Tite". Tite means SHAME in my local language. Do you remember #EkitiGate? It was basically one of the political career killer of Mr Goodluck Jonathan, because of the rigging and unpariotism that happened in the Ekiti election garnered with threat from Old failed men, need I to say, ultimately it was the PDP party killer.And Musiliu Obanikoro said that he was on  Mr Goodluck Jonathan duty (Mr Jonathan). Obanikoro was the masterminder and a centrepiece of that happening, including other teammates like Senator Omisore, Governor Ayo Fayose and others (All failed old men).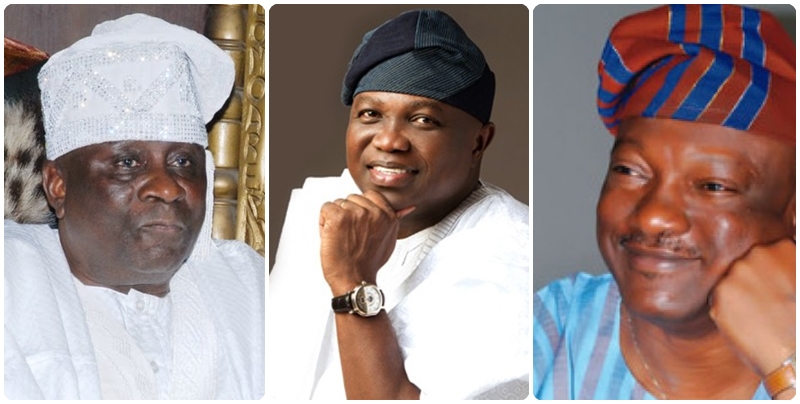 Jimi Agbaje be like, I just dey observe
Haven plundered the nation hard, yet, they wouldn't take caution in the changing times or even show a display of force humility. Mr Oba, people all over the world campaign for votes, not threatening the people with charms, voodoo and networks of their Godfathers. Times have changed, and we are WATCHING.
My thought is forced to say Names don't mean anything atleast in Nigeria as the case as display lately. You would have thought that Names like OBA**** or OBA of ***** would be patriotic and sane. Don't forget names like Goodluck have turned Badluck in recent times too. Anyway, what's these things with OBA's? OBAnikoro, OBA of Lagos.
Mr OBA whatever, here is an open letter to all the possessor of big names, the times have changed you can't threaten us again. if we can't fight, we would record and we would put you on  Global world display.
Now, i need to mention that the way OBAnikoro and team dented the image of PDP, APC has just acquired the same property of shame by its "patriotic father" OBA of Lagos, Rilwan Akiolu with his demeaning and backward statement, but more provoking is his threat to a fellow Nigerian.
Wake up, oh ye Old men, it is Nigeria. It belongs to 36 states and 774 local governments and all ethnic groups within its territory irrespective of location of residence. It's a country and it belongs to all. Wake up Old men, the times have changed.
APC needs luck to win Lagos now considering the outrage, Mr OBA has just created, the same way the internet was filled with the change movement is the same way people have moved out to criticize the Oba and his unmannered personality. Go on Twitter and see First Trend and Second Trend here.
By the way, whats the OBA's job? I would have said he should have sat with his fat salary and mind his business, but that's not a familiar discipline in Nigeria. Nigeria, the country that runs both Monarchical and democratic system of government, well, thanks to the times, Change is coming or like my friends on twitter say it, Change has come.
One day, we would have just one system of governance and there would be less power in thewrong hands and more money to move the country forward, perhaps buy new trains contrary to what Doyin Okupe said.
Shall we wish APC Goodluck now considering "Goodluck" means many things in the Nigerian Dictionary? Who should be jegaed? APC or PDP #LagosDecides, Who should be Orubebed, Jimi Agbaje or Akinwunmi Ambode #LagosDecides