Serena Williams, 33 went face to face with Garbine Muguruza, 21, to win her sixth Wimledons ladies final, the sixth victory at the All Englands club. Serena, an American, beat Garbine, a Spaniard in 6-4 in both rounds.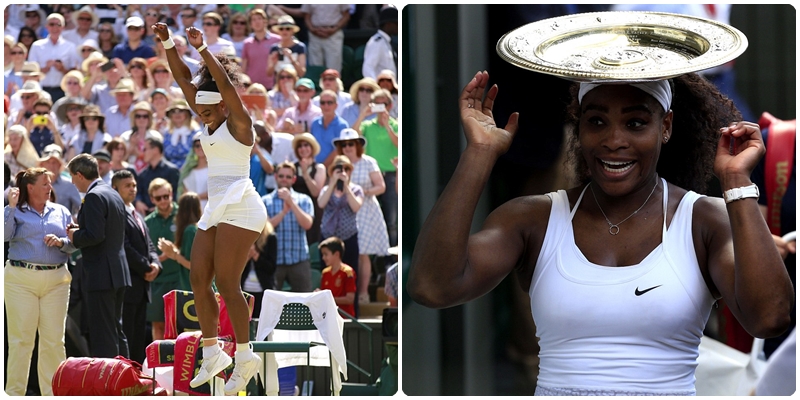 Garbine who played well enough, is good enough for Serena Williams, who is a pro in the game. Serena Williams gave Garbine kudos for how she played in the match in a post-match interview, she said :
 It feels so good, it's been a little while and I really appreciate holding it [the trophy], Garbine played so well, I didn't know it was over – you'll be holding this trophy very soon, believe me…I'm just happy it was such a great match. I can't believe I'm standing here with another 'Serena Slam'. There was definitely a bit of pressure towards the end.
In winning this championship, Serena Williams is a step away from achieving a calendar Grand Slam, holding the titles for the world's four major tournaments in one year.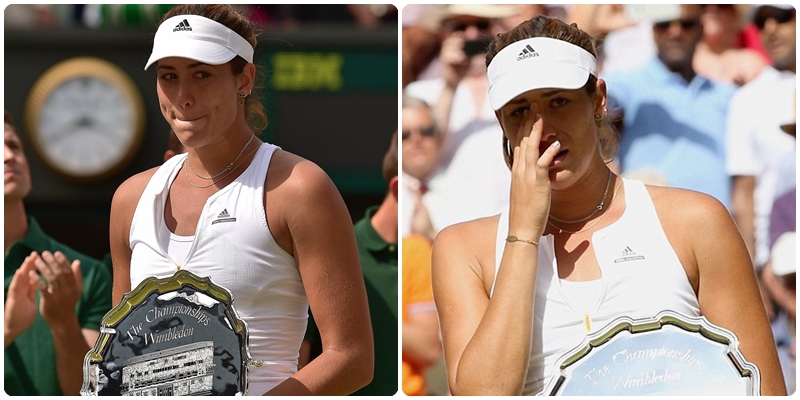 The less experienced player, Garbine Muguruza was emotional after her loss, Serena Williams won her in straight set, 6-4, 6-4. Garbine was crying into her towel at the side of the court.
While holding back her tears as she received her runner-up trophy, the Spaniard said:
'I enjoyed it a lot, I cannot talk,' the 21-year-old said through a laugh.

'I don't have the words to say how I feel. I am very proud and happy to be here and playing in front of you, this amazing crowd.'

Joking about her relative inexperience on grass, she joked: 'In Spain we don't have that much grass but I'm going to change things now.

'I loved playing the big courts and a Grand Slam final for me is a dream come true.

'I want to say congratulations to Serena, she's still showing us that she's world number one.'  She received roaring applause from the Centre Court crowd after her gracious speech.