The price of oil has shown a sign of rising on Monday. Brent at 10:30 EET has been sold for $ 67.75, while WTI was trading at $ 61.60 per barrel. Light crude oil was trading at near day's closing price was $ 59.84 per barrel US.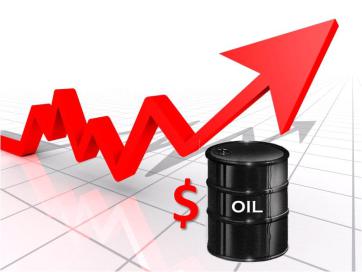 The oil price increase on the 2nd to the cause is due to the strengthening of military operations in Yemen, and also by ISIS expanding their operations.
ISIS has occupied another city of Iraq's, Ramadi.Important  Oil infrastructurSe of Iraq and Yemen are not occupied. But investors reacted negatively to the event. The conflict in the Middle East is growing as a pre-requisite to promote oil prices increasing more strongly.
Today, Brent crude oil will test $ 68.4 per barrel threshold and WTI will try to surpass the $ 61.79 per barrel and continued to attack to cross the threshold of $ 62.5 a barrel.