Tuesday, December 27, 2016 - 07:14
Chicago shooting spree continued into the holiday, with police investigating 27 gun shooting incident, 12 of which shows people were fatally shot in the Christmas weekend holidays. 
According to the Chicago city police, there were 3,495 shooting incidents and 753 homicides in the city from January 1 to December 25, an increase to the the same time frame in 2015, as the city reported 473 homicides and 2,383 shootings between  January 1 to December 25,2015.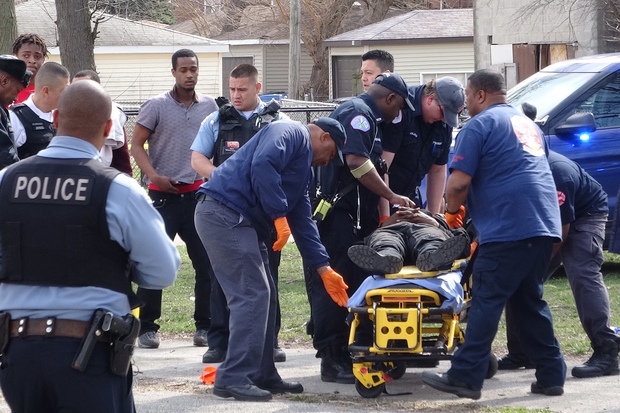 According to the  city Police Superintendent Eddie Johnson in a news briefing;
The violence primarily occurred in areas with historical gang conflicts on the South and West sides of the City. We now know that the majority of these shootings and homicides were targeted attacks by gangs against potential rival gang members and groups who were at holiday gatherings.
These were deliberate and planned shootings by one gang against another,They were targeted knowing fully well that individuals would be at the homes of family and friends celebrating the holidays. This was followed by several acts of retaliation.
90 percent of people that were reported dead have been tied to gang affiliation, and 45 guns were seized in the weekend.
The police chief also called on policymakers to make the gun laws stricter, especially increasing sentences for gun violence offenders.
One question from the Doy news reporter is "Does Black lives matter to themselves"