A woman that goes by the name of Nasim Najafi Aghdam, 39 of San Diego opened fire at the YouTube headquarters in San Bruno, California, injuring three people, then killed herself.
According to Google, the shooting happened at the YouTube campus during lunch break.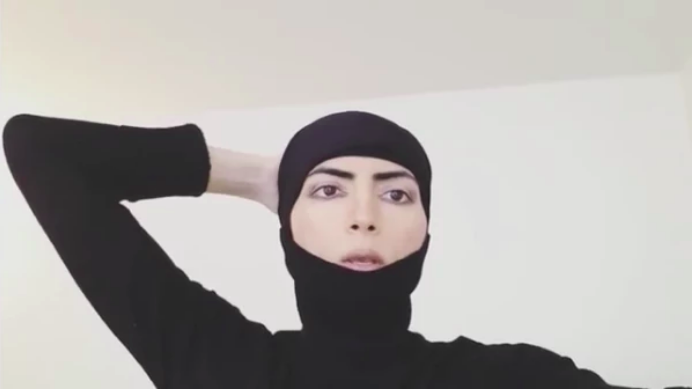 Four people were wounded in the attack, three of the injured were caused by the woman who opened fire on the victim, another woman was injured, and hurt her ankle while fleeing from the scene of the shooting. According to the Zuckerberg San Francisco General Hospital, the hospital reported it was treating two women and a man.
The San Bruno Police Department on Tuesday said it will continue to investigate the motive behind the shootings, and does not believe that Nasim knew or targets any of the victims of her shootings.
Nasim in her profile described herself as a vegan, artist, bodybuilder, and animal rights activist, and in the now deleted YouTube account, Nasim can be seen dancing, posting video of vegan dishes, and working out.
In one of the videos she posted, Nasim accused YouTube of censoring her videos, and also demonetizing them. She said the website also limits her video viewership, thereby reducing more viewers from viewing her videos.
According to the father of the shooter, Ismail - he said his daughter was missing for several days, and he was later informed that she was at Mountain View, California, early Tuesday morning by the police, and he had reported his daughter to the authorities that she might be going to the YouTube HQ because she hates the company so much.
Nasim post videos on different social media page like YouTube, Instagram, Telegram, Personal website and Facebook. She posts in English, Farsi and Turkish on the social media platforms.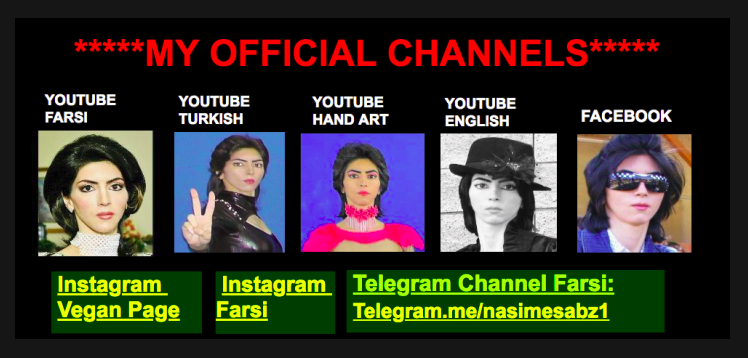 Here are some screenshots of the complaints made by the woman that believes she has been censored by the media giant.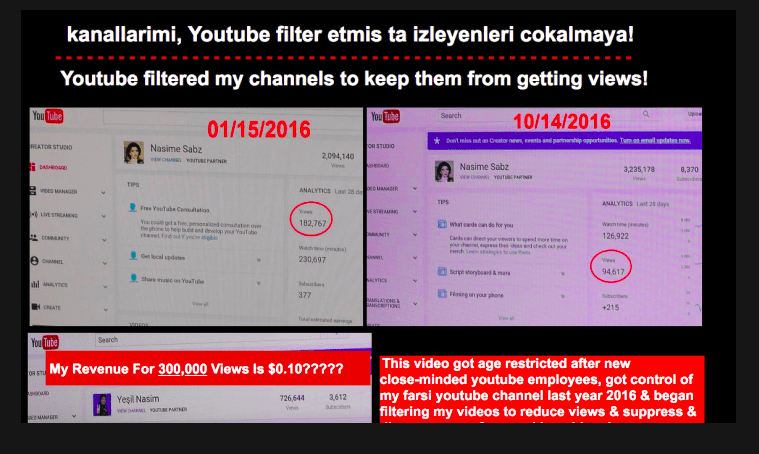 She wrote in the video caption; Youtube filtered my channels to keep them from getting views
On her website, she posted;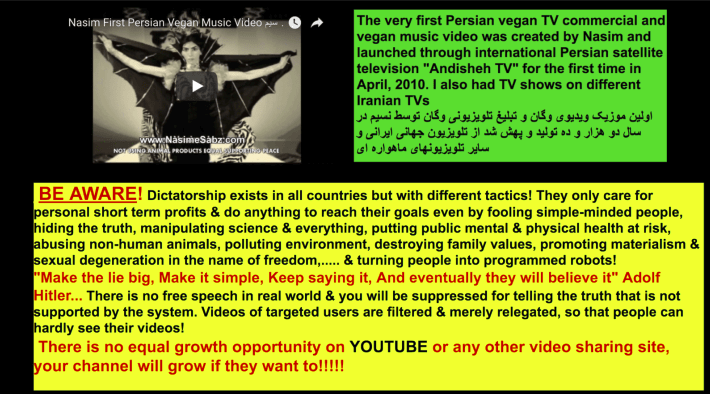 YouTube monetization program allows YouTube to pay video creators who had allowed advertisement on their website. Money is paid to creators depending on the views. YouTube has been in crossfire with the inappropriate contents on their website, and has since started demonetizing channels with less than 1000 subscribers