Sunday, April 10, 2016 - 23:15
A 4-year old girl (Name withheld)recently narrated how she was molested and raped by one Elias Oyeke, a 42 years old man and Proprietor of Victory International School, Mararaba, Nasarawa State. The young, traumatized girl gave an account of how Elias take her to some room, pour some white liquid on her body part, cover his mouth to have his way.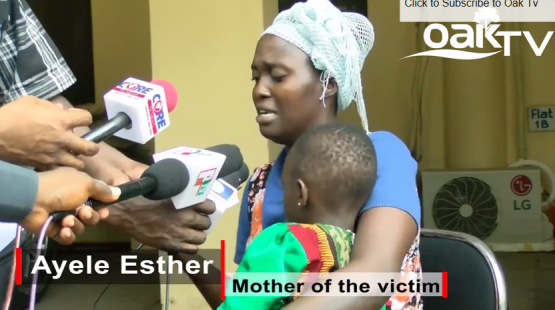 The mother amidst tears, said that when she checked her daughter part, it looks like nothing was there anymore. 
Watch the heart wrenching video here: