Saturday, January 21, 2017 - 06:38
An amateur boxer, James Tobin, 20, has been arrested after he killed his girlfriend, Kellie Gillard, 25, after a post-sex argument. James struck his girlfriend, causing her to fall out of bed and hitting her head on the wall.
When Kellie was taken to the hospital, she died from a ruptured artery, but James denied having anything to do with the death of his girlfriend.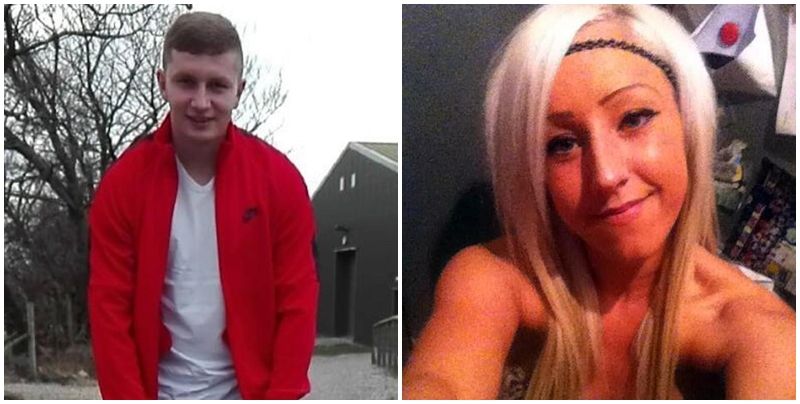 James Tobin(L) and Kellie Gillard (R)
The police investigating the case decided to take the investigation a step further by placing a secret recording device, the device would later see him discussing the incident with his father.
While discussing the incident, Prosecutor Vincent Coughlin said;
Officers recorded a conversation between Tobin and his father in which he said his partner had been 'chopsy' to him and so he had 'put her to sleep'.
The device also picked up on his father saying: 'You sparked her?'. Tobin replied: 'Yes'.
During the argument, she kicked him to the nose, causing his nose to bleed and damaging a filling.
He concedes that in a short exchange of violence, after he had been kicked in the head, he must have delivered a number of forceful blows with an open hand.
She collided with the wall and fell from the bed.
He was not able to say whether it would have been with an open hand or clenched fist.
The boxer was later arrested on suspicion the murder, and he pleaded guilty to the charges. 
Kellie was said to have kicked him in the head before he slapped her, the court heard.
Writing about her sad demise is Tracey Gillard, Kellie's mum. In a victim statement, Tracey said;
My last memory of my beautiful daughter was her in hospital fighting for her life. She didn't stand a chance with James Tobin. I am no longer capable of smiling, let alone laughing – all my happiness is gone.
Kellie before her death has said she would like to be an organ donor, and her donation had saved six other people, her mum wrote.