Thursday, June 5, 2014 - 20:31
More than 250 have been reported killed by the deadly sect Boko Haram in Borno State Nigeria. It was gathered that Boko Haram had attacked a church on Sunday (June 1st) and killing 9 of it's worshippers. The Civilian task force caught up with the killers 4 of them, while 3 were arrested.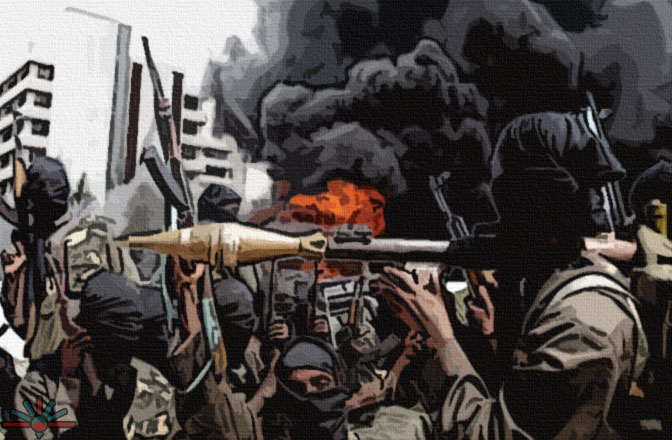 On Monday, 3 other villages in Borno State  Aganjara, Agapalawa and Attagara were attacked because the Boko Haram members wore the Nigerian Army Uniform for the attack. It was gathered that after the attack that claimed the life of 9 worshippers, the villagers tipped up the Nigeria army who was said have handled the case with levity and said they will look into the report later. 
Om Monday, a Hilux jeep which is used mostly for patrols by the Nigeria army was seen in the village centre and the Boko Haram members ordered all of villagers to come to the village square so they can give them some security tips and talk to them on previous attacks, so all villagers gathered and more still coming out.
Immediately the Boko Haram members know that enough civilians are gathered, they shouted "Allahu Akbar" and started shooting at the innocent civilians, Over 250 of the villagers are said to be lying lifeless in the village without burial at the moment.
According to the villagers that was able to escape the massacre, he said, they all believed that the Boko Haram are members of the Nigeria Army and he had go and call other villagers so they will be present at the meeting until he started hearing guns and people running for their lives.
Analyst from Doy News
It is evidently clear that the Nigeria Army is not a security personnel for Nigeria citizen any longer, but a death trap for the citizens. How did the Boko Haram knows that people have reported to the Nigeria Army and why do they know they should come in the uniform?
In a place like Nigeria, where terrorist alert is high, should the Nigeria Army take any information with levity? 
Is Nigeria turning to another Iraq or Afghanistan? This and more we all hope will be answered soon
Rita Reporting for Doy News