Since the new government of Muhammadu Buhari, the war on terror keep getting tougher on the Boko Haram terrorist. It is so hot in Sambisa at the moment there is no planning time for Boko Haram members to blow up innocent citizens. In the month of February 2016, no new bombing was recorded in Nigeria, though a lot of Nigeria has not noticed this good development as this has been a norm in the country since 2012 that the sect evolved in the country.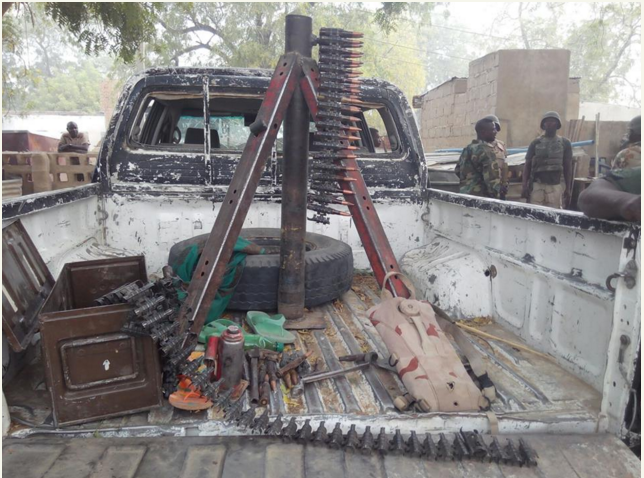 Today in Sambisa forest, the army continues its onslaught against the terrorist cell as men of the Troops of 21 Brigade Bama at the early hours of the day laid ambush for the men of Boko Haram that had came through the Sabsawa axis of Sambisa forest and kill them, and while some of them tried to flee the men of the Nigerian Army, the Army showed why it was awarded the best in land battle, killing all the men of the Boko Haram that came via that axis.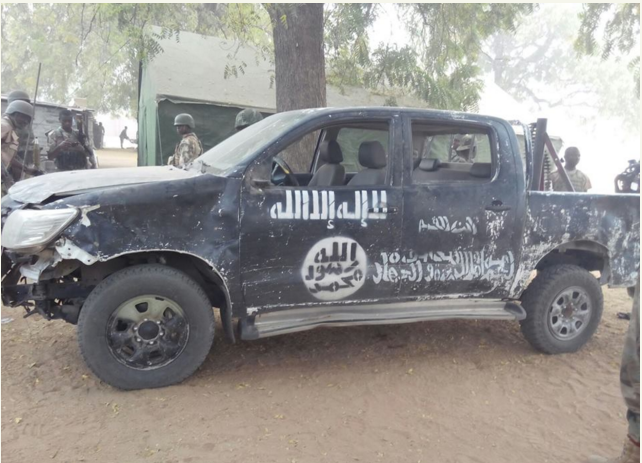 Items recovered from the onslaught includes a Toyota Hilux, 2 AK 47 rifles with registration numbers 58006915 and KO 35839, 37 rounds of 12.7mm metal linked ammunition.
An army officer sustained injuriees during the gun battle, but he is currently in a stable condition at the time of writing.