Friday, December 22, 2017 - 20:23
After a successful hit single, Bodak Yellow, Cardi B is back with a new single, and this is titled "Bartier Cardi" featuring. 21 Savage.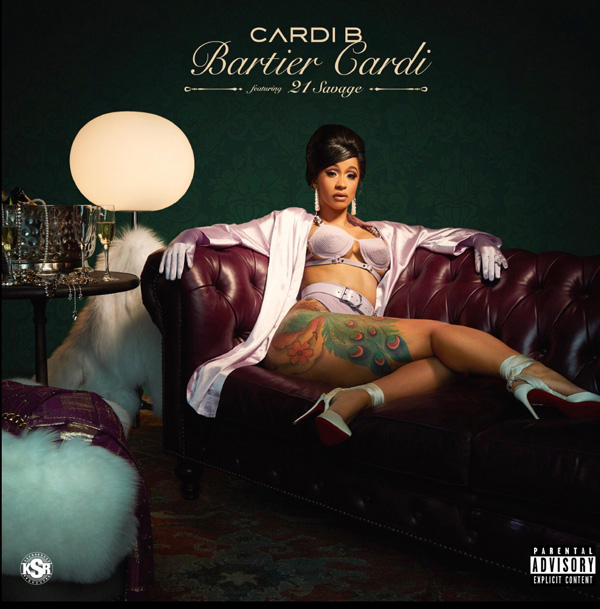 Critics have wondered if Cardi B would be able to replicate the success of her Bodak Yellow single, and she has since assured fans, saying: "I got six, seven solid songs that I like, But I wonder if a month from now, I'm going to change my mind. It's not as fun to do music. My mind doesn't flow as free 'cause I have so much on my mind."
Listen to  Bartier Cardi feat. 21 Savage