Monday, January 18, 2016 - 20:55
Meek Mill released a  new EP "4-4" for fans in anticipation for his Dreamchaser 4 EP, and Meek Mill doesn't have problems in dissing 50cent in the 4-4 ep for his recent bankruptcy. 50cent seems to be angry with the name calling and he had taken Meek Mill to his first comfort zone, Social media.
Fifty cent went on Instagram and posted a poop emoji with Meek Mill face on it with caption
       LMAO Hey s*** head, your career is already over. you better focus on geting Nicki pregnant so you can at least get child support girl."
Fiddy then went on to post a short video of him slapping Meek Mill while rapping, and another video of Meek Mill in the middle of Drake, Future and himself, while they laugh at him while struggling to throw a blow at one of them.
But Meek Mill is also a Twitter finger, and this time added Instagram finger to it to reply 50cent: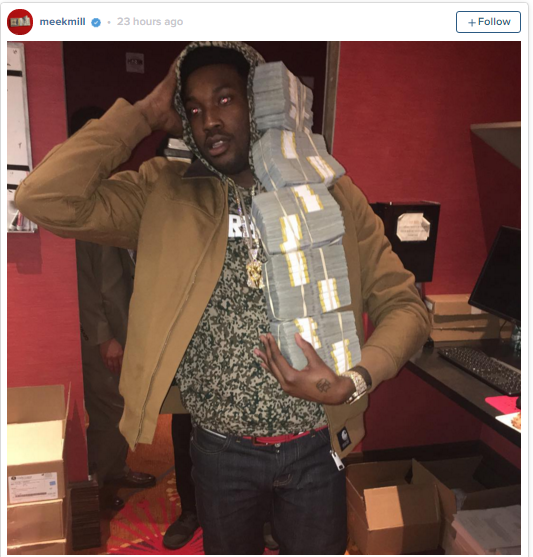 And 50cent posted a not so nice obituary of Meek Mill