Wednesday, December 28, 2016 - 19:56
Drake keeps hitting it anyhow he wants it, and with whoever he wants it with. The 6-god recently created a storm on the internet after a picture surfaced on the internet of Drake and Jennifer Lopez cuddling up in the new photo.
Fans have speculated in the past about the duo relationship, but on December 27th, both celebrities confirmed the relationship after they went public with their status by sharing the photo, though no caption was shared along with the picture, but fans are not stupid either.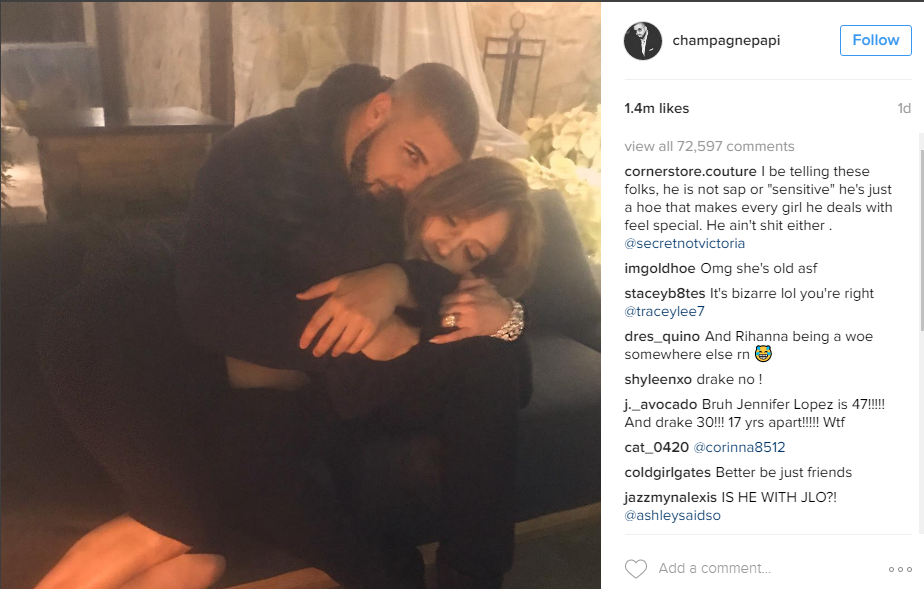 The recent rumours of the duo dating and the recent pictures did not sit right well with Drake on-and-off girlfriend, Rihanna, who had since unfollowed Jennifer Lopez on Instagram. J.lo has been one of Rihanna's fashion clothes designs, after she wore her 9-5 in a video, but that has nothing to do with their current friendship at the moment.
J.lo is now added to the list of girls Drake has met with including Teyana Taylor, Rihanna, Nicki Minaj, Serena Williams and many more.