Tuesday, May 1, 2018 - 19:03
A Nigerian man, AREBANMEN ENDURACE ARAMDE, 28, staying in Cambodia was arrested in Cambodia after acting like a nuisance on the street.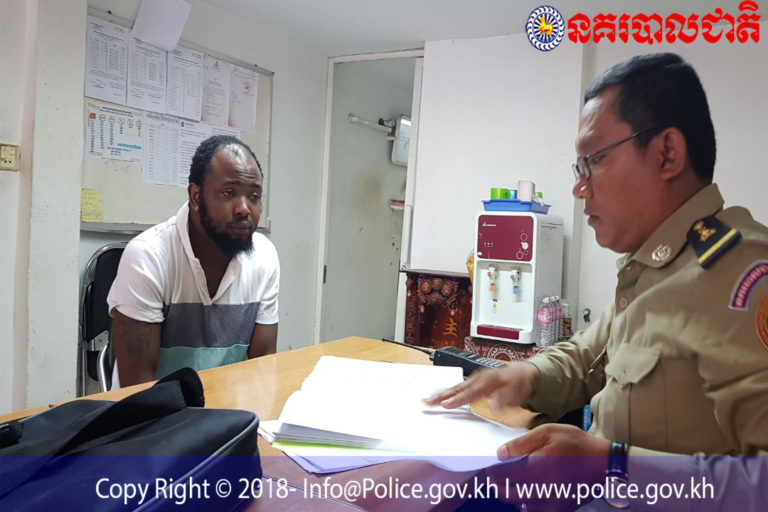 Aramde was drunk, and was acting intoxicated outside of Wat Phnom Post Office while disturbing public peace, the people around the area called police to remove him from the surrounding. When police approached the 28 year old, and later checked his passport, they saw he was expired visa in the country, and saw his visa had expired since January 9th, 2017.
He was later taken to the Immigration Department for deportation proceedings.