Wednesday, October 5, 2016 - 20:25
Facebook 1.71 Billion users would soon be able to buy and sell their things/services online within their local communities. Facebook users might have been using this their account online to sell/buy, but the company has recently formalized this functionality.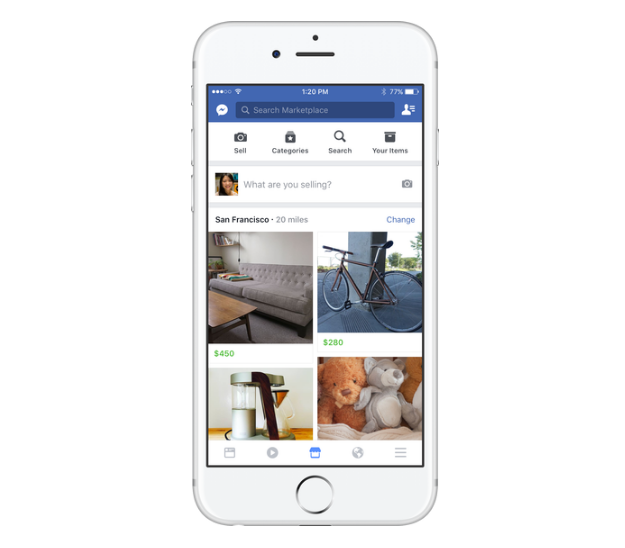 More than 450 Million people have been reported to have used Facebook for community bazaar. The company recently rolled out features to allow for the marketplace, such as listing prices, marking items as available or sold, and easily viewing a catalogue of previously sold items.
Though websites like Ebay, Craigslist and Kijiji are doing this, but Facebook is pitching that the new feature on its product would be safer for both buyers and sellers, and also a win for Facebook advertisers.
Selling an item in Marketplace is just as easy as browsing for one. Simply:
Take a photo of your item, or add it from your camera roll
Enter a product name, description and price
Confirm your location and select a category
Post