In the age of security and privacy, Whatsapp and Facebook does not seem to get the memo, and have ignored a security flaw that was raised in 2019 by a Twitter user, @hackrzvijay. What this means is that the private Whatsapp group is not private as some google search for this Whatsapp message could actually be found via Google, as Google indexes all these chats.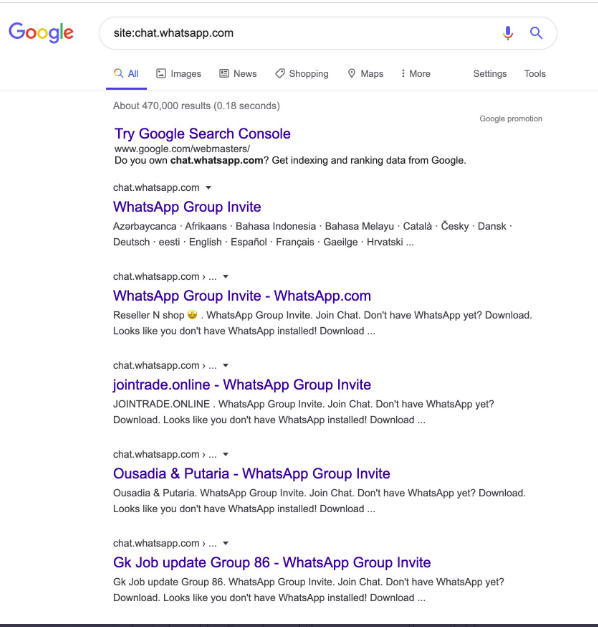 Normally, Private Whatsapp groups are only joined by moderator/admin of the group creating an invite link with some strings that is sent to prospective members that wants to join the group, but as it now turns out, anyone that knows how to use Google search can now search for the URL strings, and join the groups.
Though over the years, people have always pointed fingers at Google for its non-privacy and intrusive policy, only that this time, this issue is from Whatsapp, or Facebook (Since it owns Whatsapp).
How To Find Private Chat Link
To find a private chat link, go on Google and use the URL, "chat.whatsapp.com" string and enter strings that relate to your chat group. This will show different private groups, including pornography material, forex and another NGO accredited by the United Nations. This group also shows the member's information, and also their phone numbers.