Monday, August 8, 2016 - 20:26
Samir Ait Said, who injured his legs after a botched vault landing is back and determined to walk on his feet again. Samir has not let the accident make him bedridden, but instead took his first tentative steps on his road to recovery.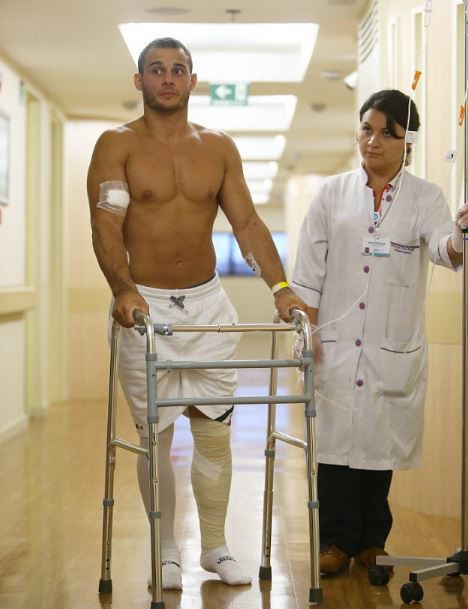 He had been receiving treatment at Vitoria Barra Hospital in Rio. Samir poses for photos at the hospital corridor while his leg is in a cast, and aided by a Zimmer frame.
Also the president of the Federation Internationale de Gymnastique (FIG),Bruno Grandi was also at the hospital to visit Samir, and the two posed for a picture.
Samir hope to return to the arena, but only as spectator, and has not ruled out making a run for the next Olympics in Tokyo 2020. He said;
           Believe me the adventure of Tokyo 2020 is still possible, and as soon as I'm back on my feet I'll be back in training and searching for that Olympic gold.