Friday, October 30, 2015 - 21:52
After searching through Vietnam to get your bride, you have finally met a Vietnamese woman with these 7 qualities, and you are ready to get married. What is the next thing to do. Get married? yes, right..What do you need to know? This is what we are discussing today....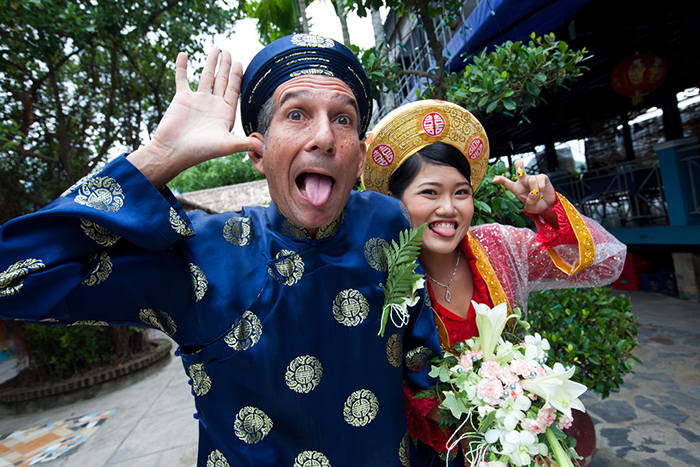 A foreigner and A Vietnamese after a marriage ceremony credit:owners
1. Select good date and time for marriage ceremony. (This is decided by a Buddhist monk, Spiritual leader, or fortune teller due to the spiritual nature of the occasion. This tends to change if the family is Catholic.
(The wedding consists of an extensive set of ceremonies: asking permission to receive the bride, receiving the bride at her house, and bringing the bride to the groom's house. Both Vietnamese and oversea-Vietnamese who desire to have a hybrid traditional Vietnamese and Western-style wedding will often incorporate the last two ceremonies with the Western-style wedding.
At the end of the ceremonies, there is a wedding reception for the two families and guests.)
2. Take photographs in a studio: bride and groom will dress in wedding costumes and make up. Every studios have many service packages and can provide consultancy.
3.  Select location for wedding reception including preparing a list of guest and deciding on menu.
4. Prepare wedding invitations by ordering at card production shops. Bride and groom will select the template and provide the shop owner with the number of wedding invitations needed to be produced.
5. Send out wedding invitations.
6. Work with the wedding ceremony host about the ceremony program, decoration, music band, etc.
7. Prepare wedding costumes (ao dai, suit, dress); order a make up service for bride and key relatives; order a photography or filming services.
8. Make decoration at bride's house and groom's house
9. Prepare wedding rings
10. Prepare flowers for wedding (hand-bunch for bride, flower to be decorated on suit of groom, relatives)
11. Prepare wedding offerings (fruits, nem & cha, areca nut & betel, tea & wine and a wedding cake) to be put in 5 red caskets respectively.
12. Prepare wedding cars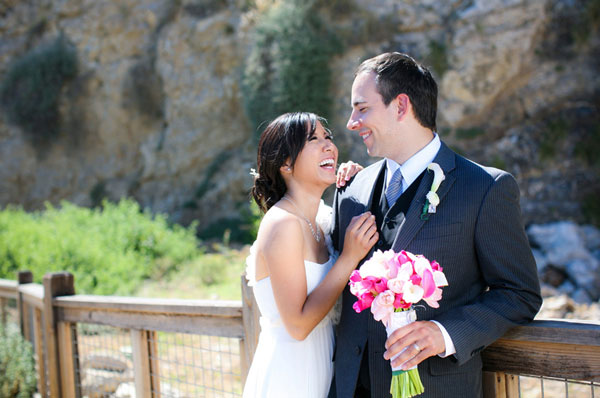 If your Vietnamese lady is asking for Oxes or buffaloes before wedding, check google map, if you are in Kenya, you are safe, go ahead and buy the Oxes/buffaloes but if Google acknowledges you are in Vietnam, Nope, stop at Step 1...
You can help your wife family members of course, but use your street consciousness, and make sure you are doing the right things for the right reasons.
How To Have A Successful Marriage With A Vietnamese Lady
Having a successful marriage with a Vietnamese is not rocket science......These are the fundamental steps to having a succesful marriage with the Vietnamese lady. If you know more, please add below in the comment box and it will be updated by our editor.
1. You should overcome the language barrirer and learn some Vietnamese culture/tradition when you are a foreigner. You should understand and accept the difference to some extent. 
2. Love is the most fundamental element to begin a relationship and will keep both you.
3. Establish a trust between you both. Vietnamese ladies are faithful to their husband and regard him more important than everything. However, they are also sensitive and emotional.
4. Family is an important institution in Vietnam, and they are always at the side of their family members, be respectful to your spouses family.
You can also read 7 Reasons To Date A Vietnamese Lady