Monday, September 25, 2017 - 20:23
The European Union is not accepting the rhetoric of the Nigeria security agency that tagged the Indigenous People of Biafra(IPOB) a terrorist organization. 
The Nigerian Armed Forces last Sunday visited the home of the leader of IPOB, Nnamdi Kanu and while they could not get him, they bounced on his followers who at the time were unfortunate to be at the wrong place at the wrong time. They were not only beaten by the Nigerian Army, but in its show of force and send fear to other agitators, the Nigeria Army punished the Biafra soldiers to bath in muddy water.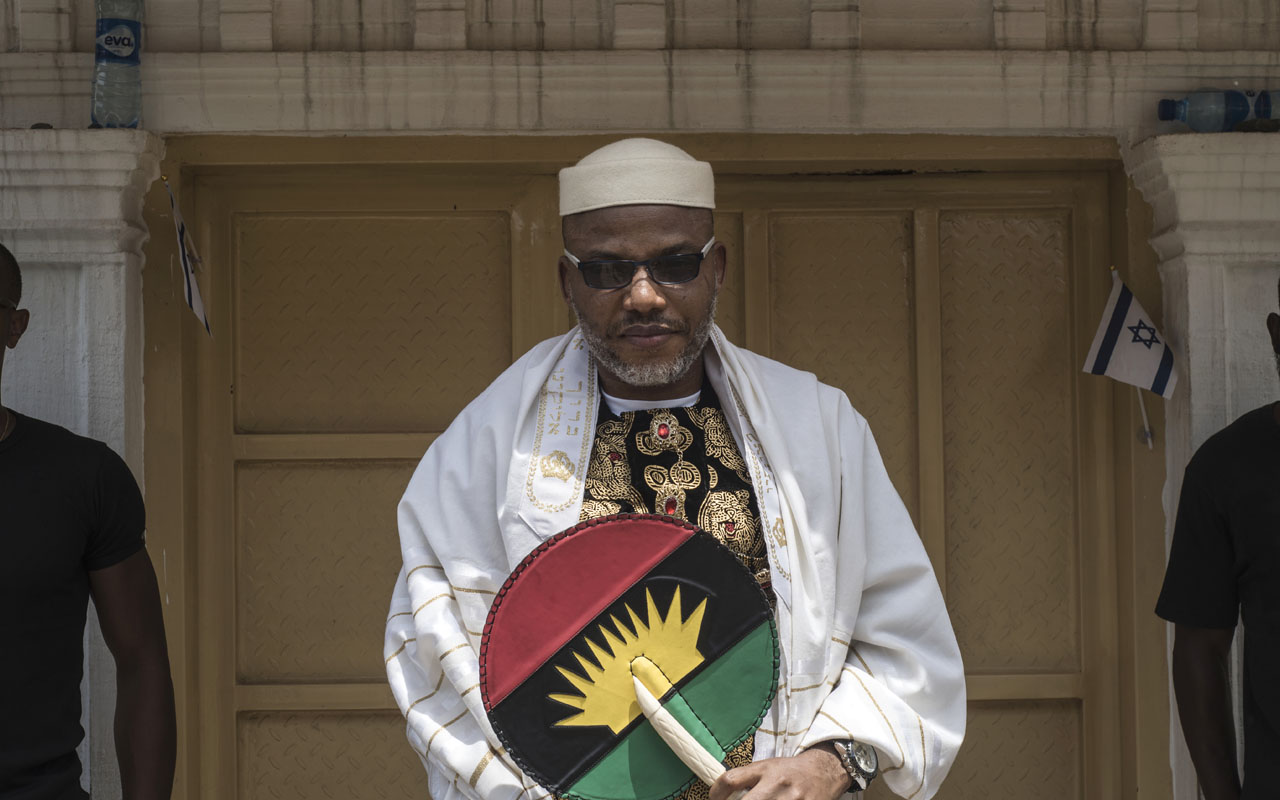 The operation to clamp down on Nnamdi Kanuand his men was called the operation Operation Python Dance II .
After the pictures and video of the operation went online, the President of the EU Commission, Mr. Jean-Claude Junker rebuked the Nigeria security personnel on the operation,and called it unprofessional in the handling of the issue, and the operation tramples on the right of the people of a democratic state.
Mr. Jean-Claude Junker said;
It is the people's right to agitate and make a request from their government; self-determination is a right enshrined in the United Nation Charter. The people of Biafra have every right to request for a referendum, they have been in this struggle for a while now they have never killed or shot a bullet instead they are the victims of attacks and murder.
"The entire EU hereby condemns the brutal attack on IPOB members and leadership under the pretentious disguise of a military exercise (Operation Python Dance). The Nigerian military is warned to adopt democratic tenets in handling citizens.
The EU will not sit and watch things go undemocratic in the largest economy of the West African region.
Junker said that what IPOB want is a referendum, and what they wanted is no different from what the British wanted from Europe(BREXIT) and no different from what the Catalonians wanted in Spain. He then said he would raise the issue among other EU members. The Nigerian government must handle the issue with maturity and make it democratic.
Kanu before Junker's comment had petitioned the EU, The Presidents of United States of America, Russia, Israel, United Kingdom and France, accusing the Army of intimidation, torture, arrest, abduction and killing of the civilian populace in the Southeast.
The letter contained a pictures and videos of what the military had been doing in the Southeast , and ask that the head of nations help to ask the Nigerian government to withdraw its group from the region.