Monday, October 9, 2017 - 15:36
While more NFL players take the kneel in the US, the Kaepernick Effect has now found its way to high school after 17 years old India Landry was expelled from school for not standing up during the pledge of Allegiance.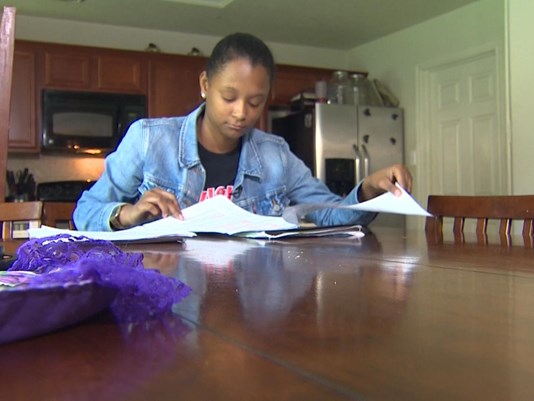 India Landry doing her homework
Landry said that she had always sat down during pledge of allegiance before now, and she doesn't know while she was kicked out on Monday for the same act. Landry is a senior at the Windfern High School and during an interview said that she doesn't believe "the flag is what it says it's for, for liberty and justice and all that."
The attorney for Landry, Randall Kallinen has now filed a lawsuit for violation of the  student's Constitutional rights, the civil lawsuit was filed against Cypress-Fairbanks Independent School District and a high school principal.
The principal who had lashed out over the phone to Landry's mum, KIzzy - The principal said " She can't come to my school if she won't stand for the pledge." The school principal after the lawsuit reversed her decision and India Landry was allowed back in school on Friday.