Saturday, October 31, 2020 - 00:07
Popular US rapper, Lil Wayne on Thursday after meeting with US president, Donald Trump has now endorsed the president. In a photo posted by Wayne, he had spoken to the president on criminal reform and also his platinum plan. Wayne said Trump had promised him in the meeting that this will be done after listening to what they have to say.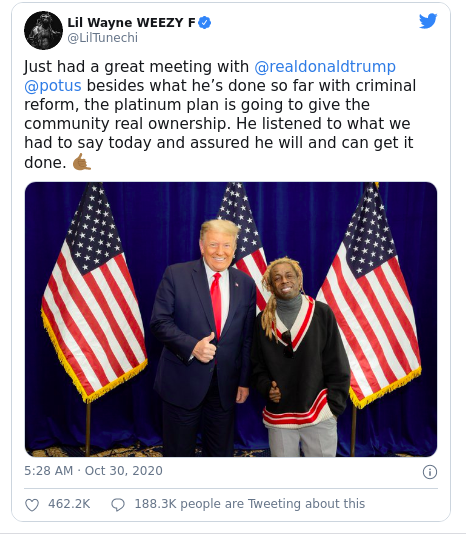 Celebrities like 50 Cent have called out Lil Wayne for his endorsement and put him on the blast on social media. Other rappers that have worked with Trump in the past include Kanye West, and Ice Cube was reportedly seen with him in the White House recently, both these men received backlash from the African-American community.