Wednesday, June 14, 2017 - 13:17
A fridge explosion around 1am has caused the death of dozen of people living in 27-storey west London tower block in just 15 minutes. The explosion ripped through the building quickly that people were forced to throw themselves and their children from the window for the fear of burning to death.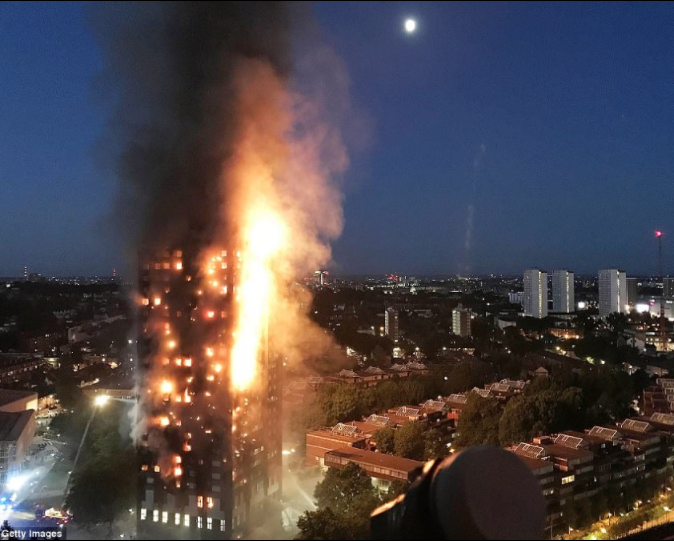 According to the occupants of the building who were lucky to escape, the building has no fire alarm, the sprinklers failed and the only staircase that could serve as escape route was blocked.
A baby was thrown out of the building 10th floor and was picked up by a member of the public, and the baby only had only broken bone and bruises.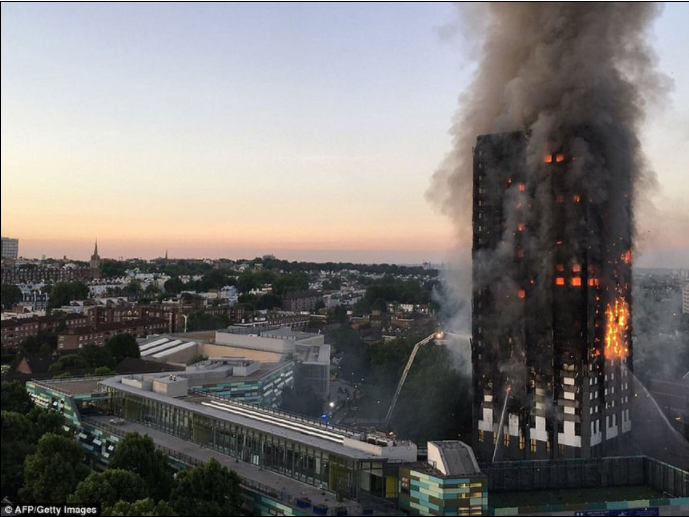 Commissioner of the London Fire Brigade, Dany Cotton said that there have been a number of fatalities, while the London Ambulance services said that more than 50 people are in hospital receiving treatment, and many more are currently being treated for smoke inhalation and minor burns.
A lot of residents who escaped the building can be seen crying as a large number of people are currently unaccounted for, and some are using social media to find their loved ones.
The Mayor of London, Sadiq Khan is asking why the residents of Grenfell were asked to stay put in the building during the fire incident, after many residents warned that many people might die. He has also said that the incident begs for many questions such as the safety of the tower blocks in the capital.
According to a survivor that broke down on live TV, his neighbour had told him that his fridge exploded, and fire swamped the building. 
While the fire was raging, people could be seen with torchlights to call for help, and others could be seen tying bedding their bedsheet together to use as a rope to get away from the building.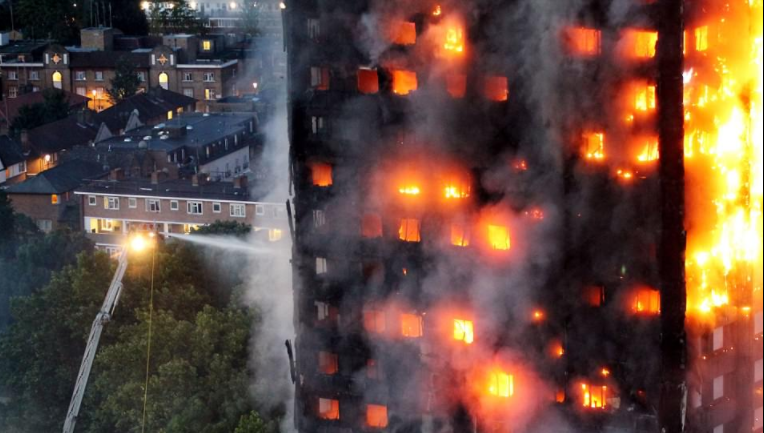 The fire was reported to have spread from the second floor of the building to the top floor in less than 15minutes, and survivors said they were awoken because of loud screaming and also said they there was a strong smell of plastic burning that woke them up.
According to Local resident Tamara, who spoke with BBC new, she said;
Around 12.30/1am my mum called me and said there was a fire outside. By the time I got there the whole right side of the building was on fire, the whole thing was engulfed in flames.
We could hear people screaming 'Help me' so me and my brother, with some other people who live in the area, ran over to the estate to where you could still get underneath it and there were people just throwing their kids out saying 'Save my children.
The fire crew, ambulance and police couldn't do anything, they couldn't get in, and they were just telling them to stay where they are, and we'll come and get you. But things quickly escalated beyond measure and they couldn't go back in and get them.
Within another 15 minutes the whole thing was up in flames and there were still people at their windows shouting 'Help me'. You could see the fire going into their houses and engulfing the last room that they were in.