After Trump's decision not to visit the UK due to Obama's policy of moving the US embassy to a new location, some Donald Trump supporter and anti-Muslim group is not happy with the US President decision of not coming to the US, and have blamed the London Mayor Sadiq Khan for Trump's decision.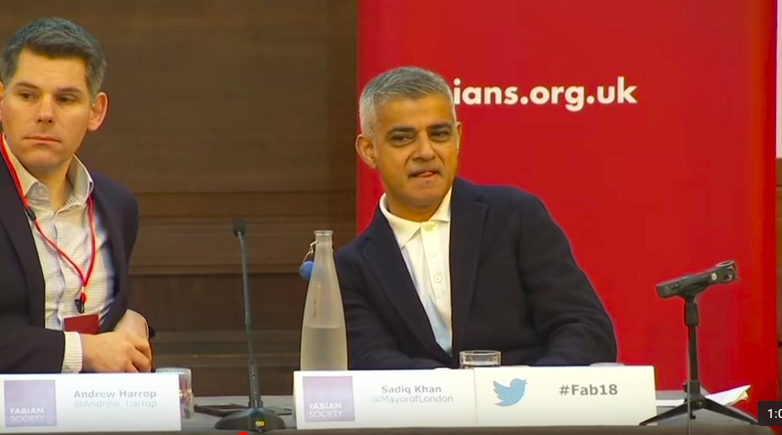 The mayor was scheduled to give a speech at the Fabian Society on Saturday when a man, Davey Russell and his followers move a homemade Gallow right to the front of the auditorium where Khan was to give his speech,with an inscription on the Gallow "TAKE BACK CONTROL."
Davey Russell said his group name is pendragons, but he was later identified as a member of the far-right organization, the English Defense League. 
The mayor was accused of berating Trump, while he cooperate with terrorists, and also placing himself above the law. He was escorted out of the premises of the auditorium, while he keeps screaming for a refund because he had bought a ticket to the venue too.
After peace was returned to the auditorium, Sadiq Khan said "It's a pleasure to be here, even though we were distracted by the actions of what some would call very stable geniuses." The audience at the auditorium laughed at the joke.
Donald Trump refuses to go to the United Kingdom because of he said that the previous Obama administration made a bad deal to have the new country's embassy in a bad place, but insider sources have said he was not looking to go to the UK after he feared massive protests in the UK