Tuesday, January 9, 2018 - 07:14
Abuja, Nigeria: A brave Nigerian lady  @MissyAyom on Twitter have just accused a man that goes by the name of AbdulAzeez Yusuf, alias are "Ozeal or Charles", staying in Abuja of assault and rape.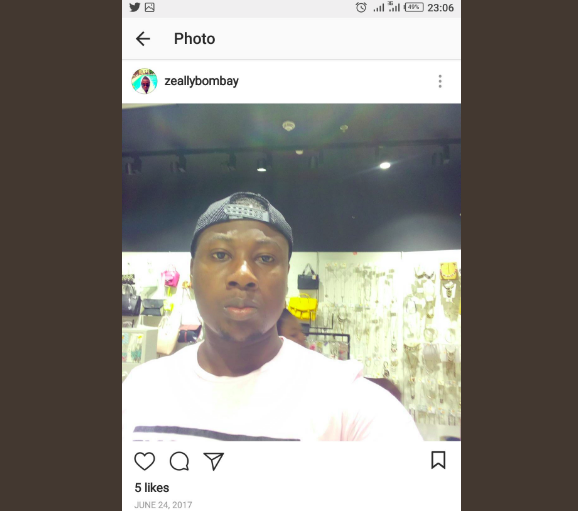 AbdulAzeez Yusuf image
According to the story shared on social media, the ladies first tweeted a warning to girls staying in Abuja and environs to be careful of the young man, who seems to be a serial rapist, because after the lady tweeted the details, several other girls and some other reports have confirmed the story.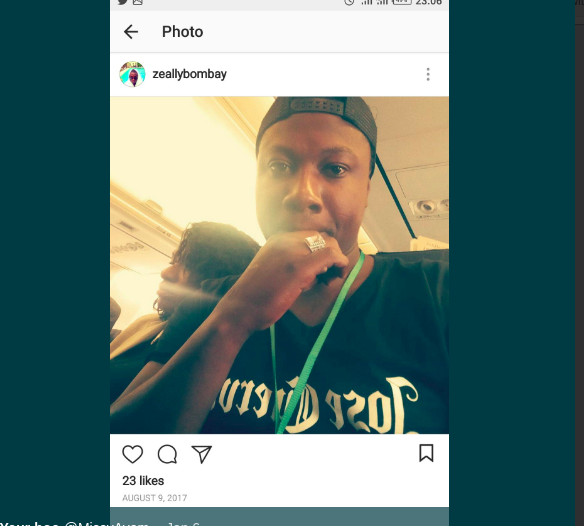 AbdulAzeez Yusuf image
Carefully read the story as shared by @MissyAyom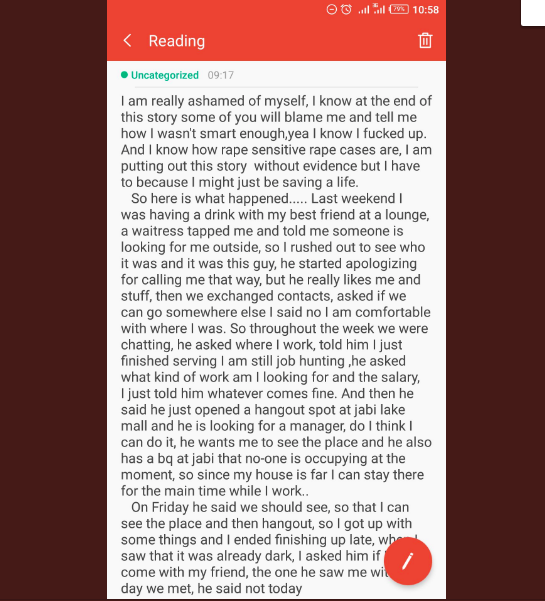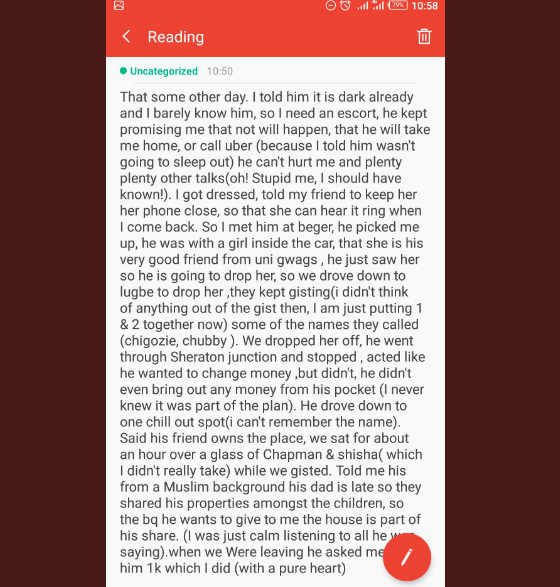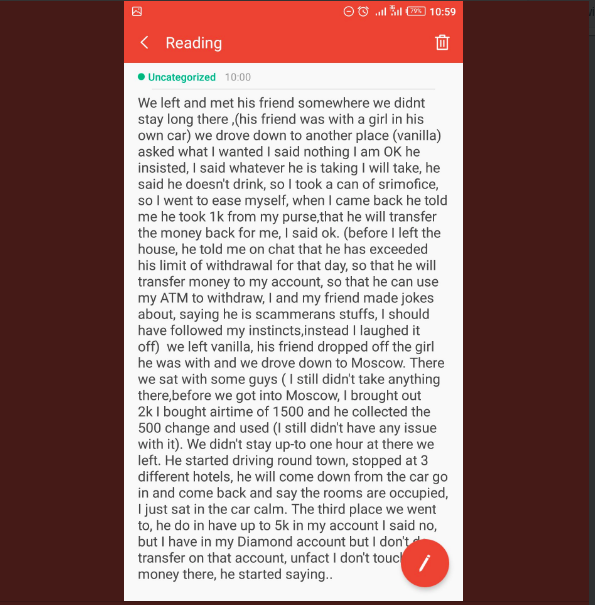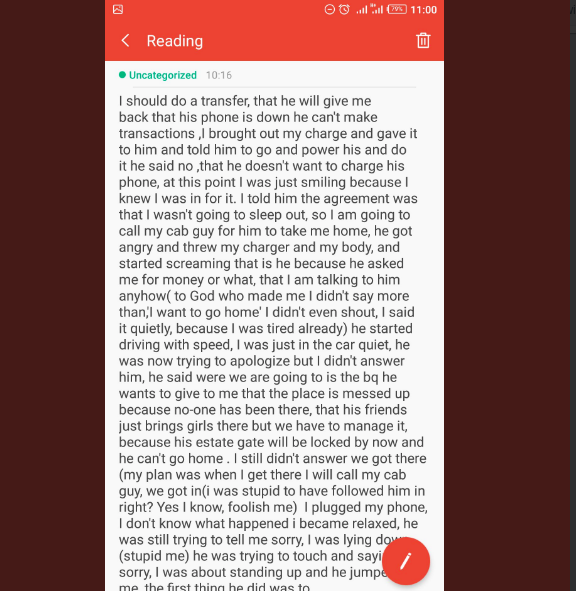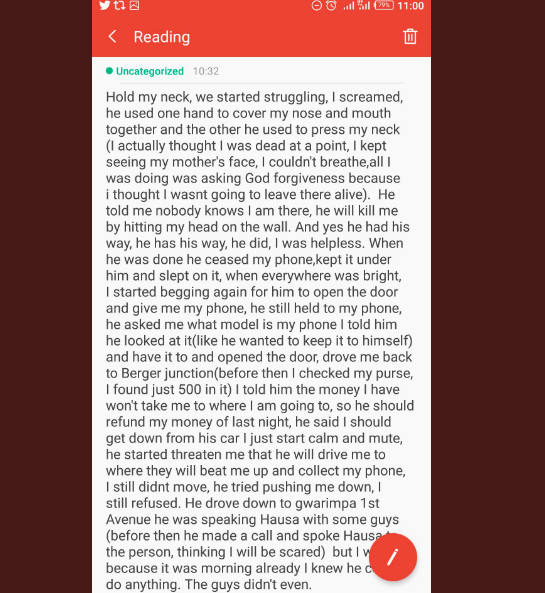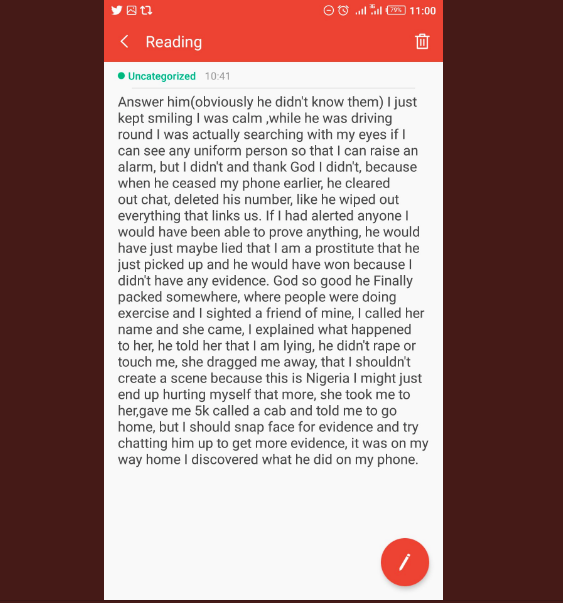 The victim of this horrendous rape has ever since blame her self for the rape, but has since said that she feels better sharing her story and hope the story will help other girls to survive the alleged rapist Ozeal and hopefully he is arrested to face justice. 
She tweeted;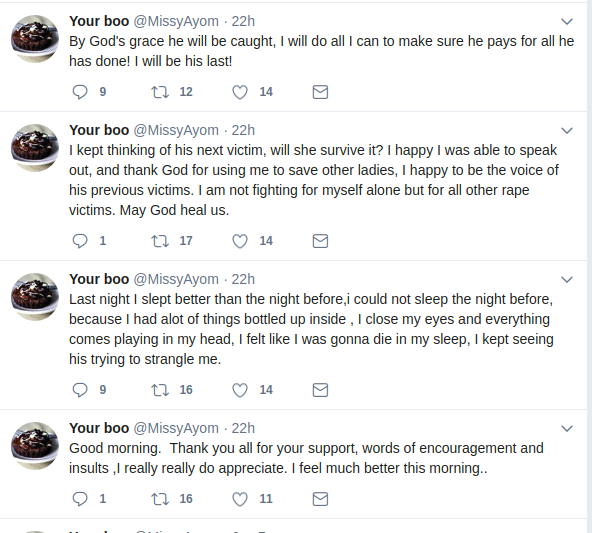 She also revealed that several other women had come forward and sent her series of messages of the same fate they had suffered with the accused, Ozeal. Many said that he is notorious for not only raping women, but also stealing from these women that fall victim.
Another twitter account @LazyWrita later confirmed the story of @MissyAyom, and said that AbdulAzeez allegedly raped 2 of his friends, and because the first one was scared to talk about his rape, the second friend fell victim after some time too, read his full tweets below;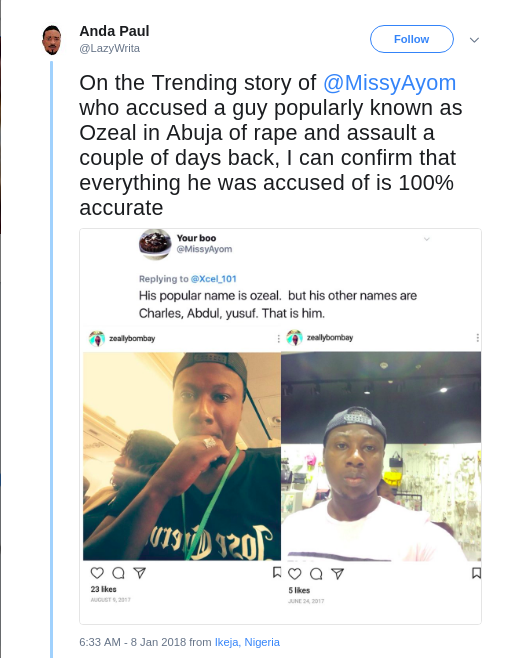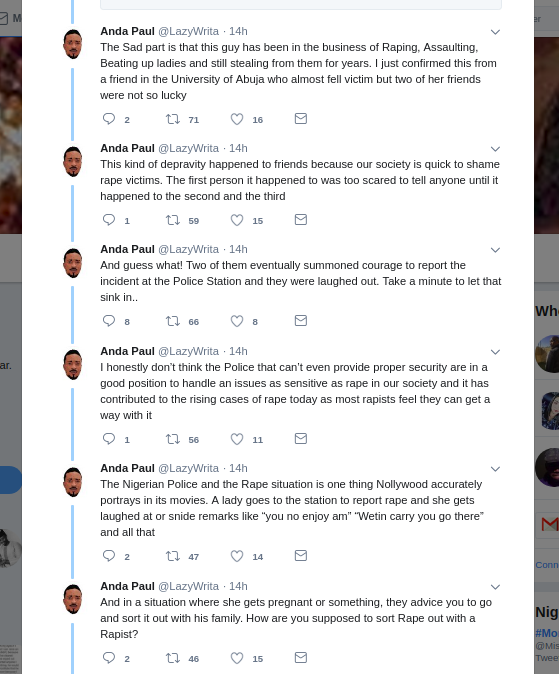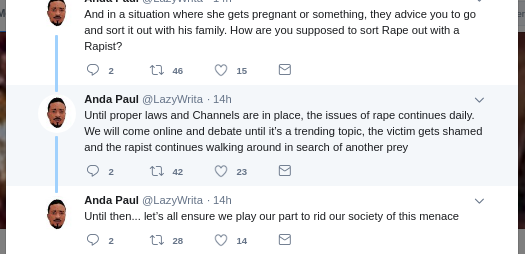 These are some pictures of the different pain AbdulAzeez Yusuf caused the lady, here are some of the images she shared;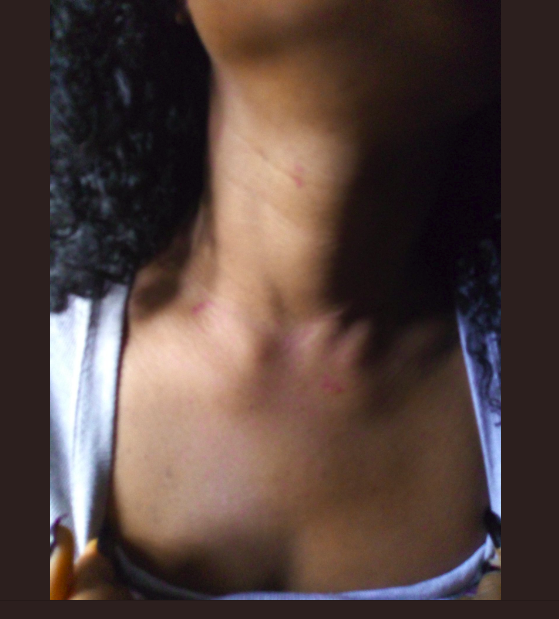 She captioned it "Marks of his hands where he strangled me."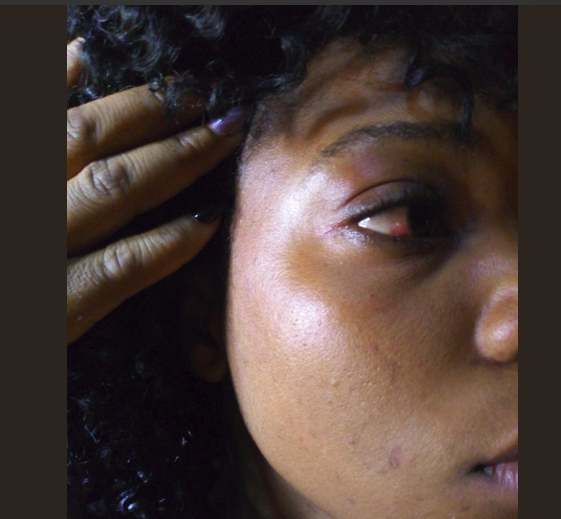 She captioned it "My eyes where he hit me.  He told me he doesn't joke with girls, that he deals with them mercilessly."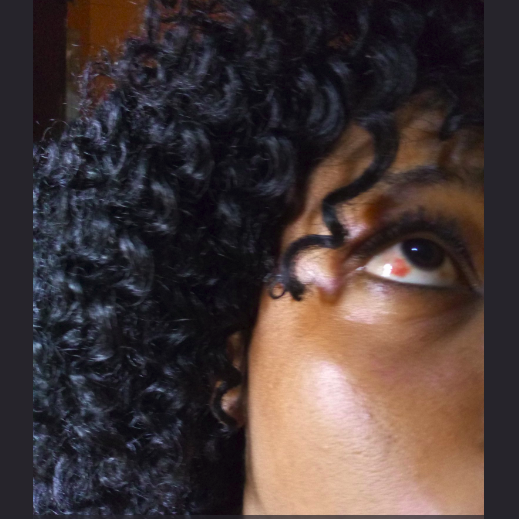 If you know the accused, Abdulazeez Yusf, alias Ozeal, and if he intends to write a response to the allegations, please write a comment below, or send us a

message via the contact section